The last few days have seen stocks explode higher, led by Dow Transports (up 10.3%) following Bullard's QE4 jawboning. The Dow Industrials is back in the green for 2014. While the catalyst may have been Bullard (and/or Williams and Gartman), the "tool" is the "most shorted" stocks - which have seen their best run (biggest squeeze) in 3 years...
Shorts squeezed most in 3 years...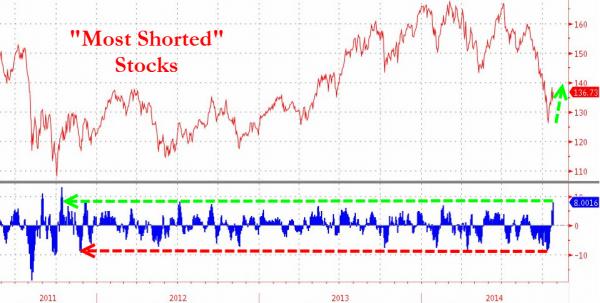 sending Trannies and Nasdaq soaring...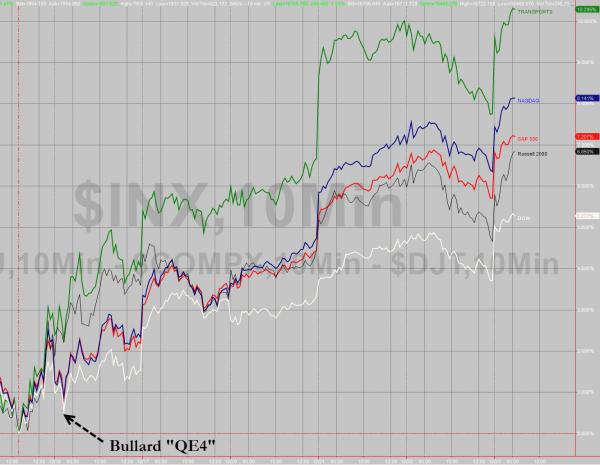 and The Russell 2000 back to unchanged for October...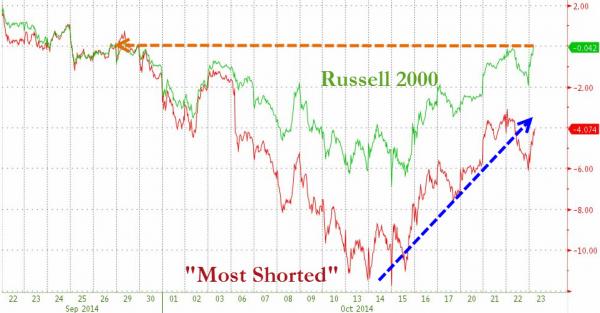 Charts: Bloomberg