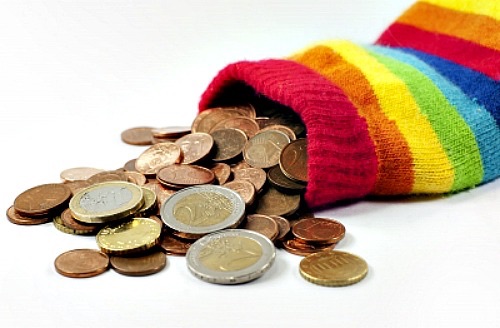 Shopping for clothes is an important part of basically everyone's life. We need specific clothes for work, for going to different types of functions or to stay in the house. 
We also use them for occasions that required somewhat complicated dress codes: maybe you've been staring at your closet for a while,trying to figure out the right combination of accessories: formal but without going overboard or casual with a hint of sophistication. 
Whatever your dilemma is, here are a few ideas on how to shop without having to break the bank:
1)BUY SECOND HAND CLOTHES AND GARAGE SALES: Occasionally purchasing items that have been previously used is very economic. Of course, the less an item has been worn, the better the deal is. All you need to do is wash the clothes before you wear them for the first time and you're good to go.
2) LEARN TO COMBINE NEUTRAL WITH OTHER COLORS: Another way to avoid buying too many accessories is to put patterns and colors together harmoniously: watching makeover shows can give you so many ideas on this subject. You can learn for example that neutrals such as browns, greys, blacks can go with an array of colors, so you can put together a variety of clothing articles with a few neutral bottoms and more colorful tops. Also, let's say that you have a turquoise shirt that you would like to combine with another clothing article of the same color: you can use jewelry, belts or shoes of the same color to match with the shirt instead.
3) GO FROM CASUAL TO FORMAL IN SECONDS: Let's say that you have a nice pair of jeans and a casual shirt on, and you need to go to a fine restaurant with a couple of friends. If you can't afford expensive clothes, there are so many ways to turn the original outfit ( jeans and shirt ) into something worthy of a chic eatery by simply adding a leather jacket and nice shoes. Or picture yourself wearing a dressy pair of slacks ( for the men ) or a formal dress ( for the women ) and you're trying to figure out how to dress down a little but not too much because you're attending a self-improvement seminar in an hour: just put on a jean jacket, less to no jewelry and you're set!
There are so many ways to create a variety of clothing combinations for many occasions without having to buy a full set of clothes each time, or so often. All you need to do is shop economically as much as you can and find ways to use the same clothes creatively and you should be fine!