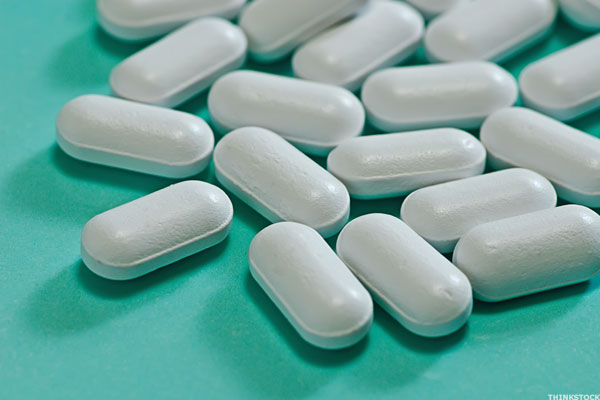 Global Blood Therapeutics (GBT) has now treated six sickle cell disease patients with its experimental drug, GBT440, for three months.
New study results presented Friday from these six patients (two additional patients were given a placebo) should settle two big concerns investors have had with the drug. The ability of GBT440 to stop sickled hemoglobin from clumping together -- the most painful and damaging symptom of sickle cell disease -- is durable. The safety profile of the drug also remains clean.
"Polymerization of sickled hemoglobin is what kills sickle cell patients," says Global Blood CEO Ted Love, using the scientific term for those sticky clumps of damaged hemoglobin. "I don't want to oversell the data we have, but I am confident that we have a drug which impairs polymerization. Next for us will be to gather all the data and sit down with the FDA to settle on a pivotal trial design."
Global Blood hopes to hold that FDA meeting this summer so that a pivotal trial of GBT440 -- one that could support the drug's approval, if positive -- can start before the end of the year, says Love.
The company provided me with the GBT440 data under embargo and Love spoke with me on Thursday night from Copenhagen, where the GBT440 data are being presented at the European Hematology Association 21st Congress.
Global Blood and Bluebird Bio (BLUE) are tackling sickle cell disease in different ways. Bluebird's Lentiglobin is designed to fix a mutated gene in patients which causes oxygen-carrying red blood cells to deform into a sticky, sickle shape. It's a complex but one-time gene therapy treatment with the scientifically audacious goal of curing the disease. Lentiglobin study results to date have been mixed.
Global Blood's GBT440 works by modifying hemoglobin, the oxygen-carry protein inside red blood cells. GBT440 makes oxygen attach more tightly to hemoglobin. By keeping hemoglobin in a highly oxygenated state, the mutation which causes sickle...
More