Google Inc (NASDAQ:GOOG) used to be a standalone company once, and last week it officially transformed into Alphabet Holdings. Apart from this big change, a small but substantive change has been noticed in its new code of conduct.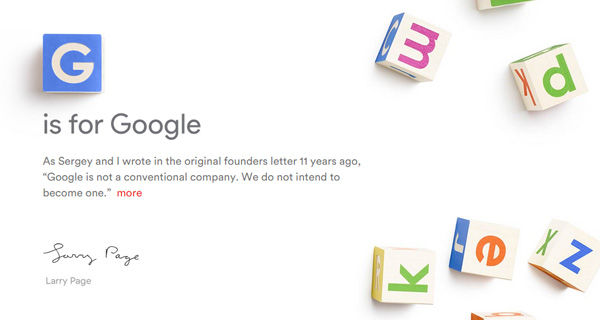 Google's code of conduct had a motto that states, "Don't be evil." This motto had been there when the Internet firm filed for its IPO in 2004. But Alphabet stresses that the company's employees and subsidiaries should "Do the right thing." They should "follow the law, act honorably" and treat everyone with respect, the new motto says.
Google aspired to be a different company with its earlier motto of "Don't be evil," but critics claim the company has not always lived up to...
More