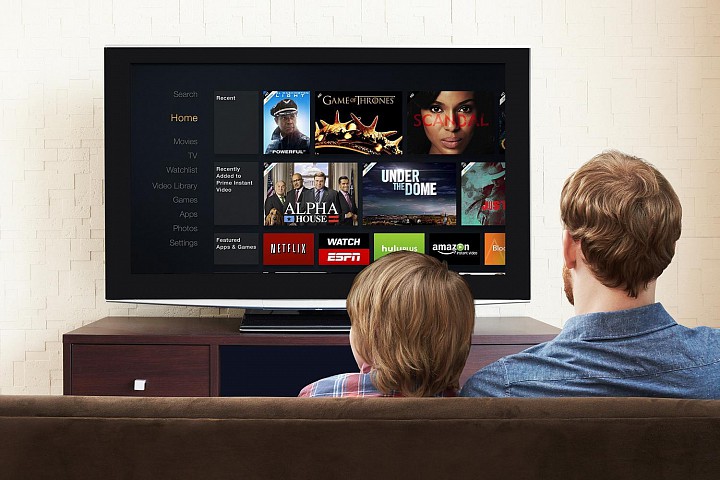 Image via www.digitaltrends.com
Last August, I wrote an article discussing why Amazon Inc. (AMZN) should offer monthly payments for its Prime Service. For years, Amazon charged a onetime annual fee of $99 – use to be $79 per year before the recent price increase – for the service, which includes the following: free Two-Day shipping; Prime Video; Prime Music; Prime Photos (cloud photo storage); and over 800,000 free e-books.
The argument stemmed from the fact that Amazon's chief rival for the company's video streaming service in Netflix Inc. (NFLX) offers its customers monthly payments for a single service; Amazon Prime, as stated previously, is so much more. Despite the appearance of a relatively large lump sum, that $99 per year comes to $8.25 per month. On a per monthly basis, Amazon Prime is 75¢ cheaper than Netflix Standard ($8.99 per month).
 As I explained in the article, "$8.25 per month is a much easier expense to handle than shelling out $99 upfront. Amazon can even keep the $99 per year offer for Prime, and sell the service for $8.99, or even $9.99 per month for potential members, and people would still pay for Prime on a monthly basis, despite the $99 being the better offer."
It appears that someone working closely with Mr. Bezos stumbled across the article (I know, wishful thinking) as the Internet-based retailer with infinite products will be offering different monthly payment packages for its Prime service.
According to a report from the New York Times, Amazon notified visitors on Sunday to check out its Prime website that it now offers two new Prime price plans in conjunction with the $99 per year option. The first offer costs $8.99 per month for a stand-alone Prime Video service, and the second offer costs $10.99 per month for the complete Prime service.
Just by using some basic arithmetic, the two new packages clearly are more expensive annually than the original Prime service package. However, the sheer convenience of making monthly payments will probably have many people willing to pay more over the course of the entire year.
How this will affect Netflix?
Netflix has long been available on a monthly basis without an annual commitment. Netflix is also the more dominant subscription streaming provider compared to Amazon Prime. Netflix has more than 75 million global subscribers, whereas according to recent estimates since Amazon does not release Prime subscription totals, there are between 57 million and 61 million Prime subscribers.
By providing monthly options for Prime to anyone as well as introducing a streaming video-only service, Amazon is making it easier for people to compare the price of Prime to that of Netflix. Amazon appears to be confident with its video collection for Prime Video competing in the market without the added Prime benefits to increase the value of the membership. Amazon entered the video streaming industry much later than Netflix, and its catalog of movies and television shows, despite increasing, still does not compare to Netflix's catalogue.
But Amazon is steadily chipping away at this skepticism and doubt about Prime Video by acquiring content Netflix does not have the rights to. Amazon has the rights to stream popular series like Downton Abbey and the best television series of 2015, Mr. Robot, as well as the rights to stream a collection of older HBO series like The Sorpranos and The Wire. Netflix, on the contrary, does not have the rights to any of the aforementioned series.
Similar to Netflix, Amazon has invested money into producing original content, including award-winning shows like Transparent and Mozart in the Jungle. However, Amazon original content still does not compare to that of Netflix, in that the latter has a vast collection of quality original content that resonates more with the public.
Amazon is taking the necessary steps to increase its Prime memberships and compete with Netflix. The stand alone video streaming service is only a few quality original series away from truly making a mark in the industry. Yet, finding and developing the next House of Cards, Orange is the New Black, or Daredevil is easier said than done.
Want the latest recommendations from Zacks Investment Research? Today, you can download 7 Best Stocks for the Next 30 Days. Click to get this free report >>
Want the latest recommendations from Zacks Investment Research? Today, you can download 7 Best Stocks for the Next 30 Days.
Click to get this free report
AMAZON.COM INC (AMZN): Free Stock Analysis Report
NETFLIX INC (NFLX): Free Stock Analysis Report
To read this article on Zacks.com click here.
Zacks Investment Research