21st Century Fox has been holding talks to sell most of the company to Walt Disney Co., according to CNBC's David Faber, leaving behind a media company tightly focused on news and sports, according to people familiar with the situation. The initial reaction is DIS and FOXA higher and NFLX lower...
Cable networks shares are all up: VIAB +3.7%, DISCA +2.5%, AMCX +2.3%, But NFLX is down.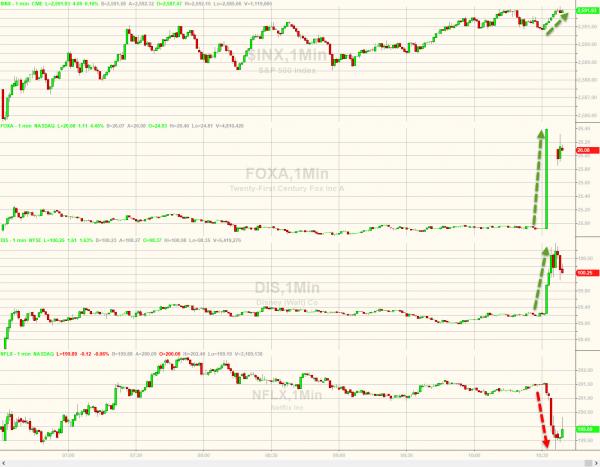 The talks have taken place over the last few weeks and there is no certainty they will lead to a deal.
Faber also confirmed, the two sides are not currently talking at this very moment, but given the on again, off again nature of the talks, they could be revisited.
Disney's gains have been erased as FOX contnues to rise...