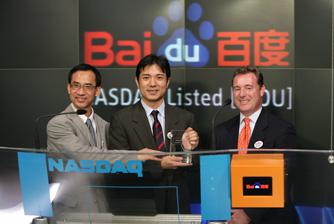 Shares of Baidu (NASDAQ:BIDU) moved higher on Friday after posting better-than-expected quarterly results. This is the second time in a row Baidu has posted encouraging financials after a Thursday close, sending the stock higher on the final trading day of the week.
Friday's 4% pop in Baidu stock wasn't as robust as the 10% pop that investors were treated to following late February's fourth-quarter report, but it's the direction that matters. After a couple of stumbles through 2015, it's not necessarily scary to own Baidu going into a quarterly earnings call.
The rebound is real. Baidu stock has now risen 39% since bottoming out in early February.
Revenue climbed 24% since the prior year's freshman quarter to hit $2.45 billion, but it's a heartier 31% top-line advance if you back out Qunar (NASDAQ:QUNR). Qunar is the online travel business that Baidu spun off a few years ago, but is no longer being considered in Baidu's revenue after a recent de-consolidation. Baidu's showing on the top line clocks in on the high end of its earlier guidance range. Net income took a 19% dip, but that's not a deal-breaker given Baidu's push to explore growth outside its flagship search...
More