The dollar plunged to a two-week low after U.S. jobs growth trailed forecasts, weakening the case for the Federal Reserve to raise interest rates as early as this month.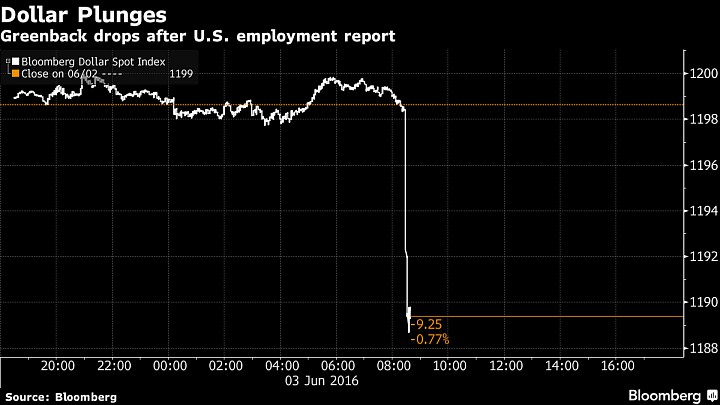 The U.S. currency fell the most in a month as nonfarm payrolls climbed 38,000 in May, according to a Labor Department report. That's less than the 160,000 forecast by economists surveyed by Bloomberg. The jobless rate dropped to 4.7 percent, the lowest since November 2007, as Americans left the labor force.
"The dollar correction higher is over...
More