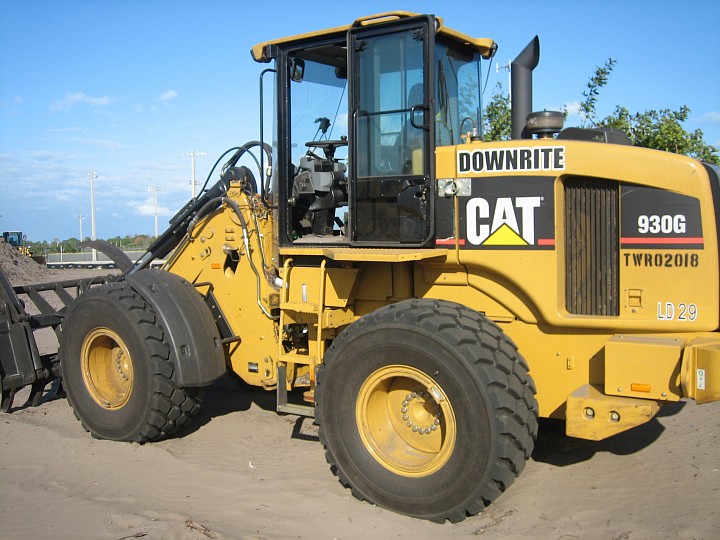 (Image source: wikimedia commons)
The giant Caterpillar Inc. (NYSE:CAT) reported third quarter earnings that were down 44 percent fueled largely by weak demand for mining equipments. Caterpillar earned $946 million for the quarter or $1.45 per share, which missed analyst estimates by 21 cents. The forecast estimates from analysts were EPS of $1.66 on $14.45 billion in revenue.  Revenue declined 18 percent to $13.42 billion. Mining revenues in particular plunged 42 percent with the Asian-Pacific region accounting for a huge percentage of that decrease. Full-year revenue and EPS were cut to $55 billion and $5.50 per share, respectively.
Caterpillar is a huge barometer for the global economy, which is why we're seeing selloffs in all the major markets. If heavy construction equipment is not moving, expansion is not occurring. The stock is currently down over 5 percent.