AMD delivered excellent Q3 results, progressing on nearly every key front.
There's more to the recent drop than AMD's wider losses and Q4 guidance.
NVIDIA's latest salvo seems to have spooked investors, and for good reason.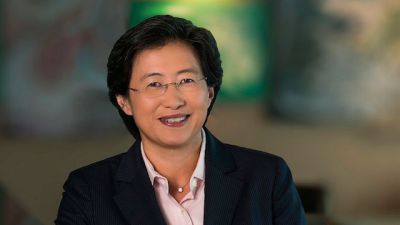 By now, most of us know that AMD's (NSDQ:AMD) Q3 results beat consensus estimates of revenue and non-GAAP EPS (Earnings Per Share). AMD's Q3 was exceptional on most counts. Yet, the stock tanked over 6.3%. While AMD's Q4 guidance was the dampener for some, others pinned the blame on wider than expected GAAP losses. To put in perspective, neither of the two seem to justify the post-earnings reaction. As it appears, NVIDIA's latest salvo in the graphics cards market around the same time, seems to be the only explanation. And AMD's move to slash prices reinforces that suspicion.
AMD's Q3 Earnings Don't Justify The Correction
AMD's Q3 results delivered on every key front, possibly more than investors could've expected. AMD's Q3 revenue of $1.3 billion beat consensus estimates by a solid ~8%, implying a sequential growth of 27%, and a Year-on-Year (YoY) growth of 23%. AMD's non-GAAP EPS of 3 cents a share, exceeded expectations of zero cents, marking a return to non-GAAP profitability after a gap of six quarters. The chipmaker also restructured its long term debt, which increased GAAP losses for Q3 by ~$61 million but improved the long-term outlook for AMD, strengthening its balance sheet significantly.
AMD raised ~$1.4 billion, using a combination of equity and debt issuances, partly to refinance, and partly pay-off its long-term debt. AMD significantly reduced its exposure to debt due for repayment in 2019 and 2020, carrying interest rates of 6.75% to 7.75%. AMD funded this rejig partly with the issuance of convertible debt due in 2016, at a significantly lower interest rate of 2.125%, and...
More