US dollar tried to strengthen against Yen during the Asian session but was not able to hold gains and again declined. However it still seems supported on the 4 hour chart so we might again see a push back in the pair. No important data coming out today which might change the direction of the pair. Investors will now focus on the Job data for speculating the timing of the interest rate increase as the Fed mentioned a slack in the labor market.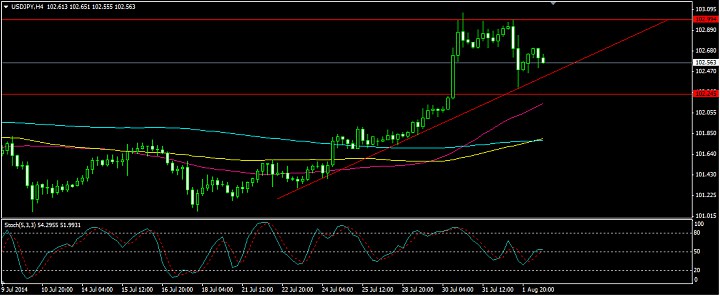 USDJPY : 4 Hour Chart
USDJPY might recover its losses as seen on the 4 hour chart the 100 day SMA just crossed above the 200 day SMA signaling an uptrend on the pair. There is also a rising support trend line which might resist the pair to move below it.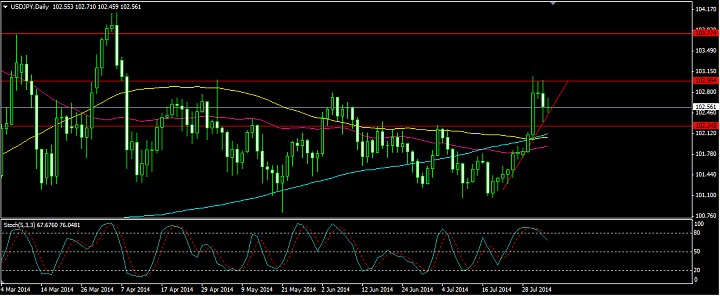 USDJPY : Daily Chart
On the daily chart, if the pair breaks above the resistance at 102.99 the next resistance it would find at 103.77. However if the pair breaks below the rising support trend line the nearest support it will find is at 102.24.