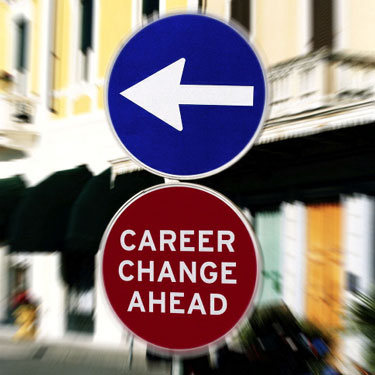 Things You Should Consider Before Switching Careers
Do you hate getting up in the morning and going to your job? Do you feel like just staring at the clock all day until it is quitting time? Whatever the signs may be, if you do not love your job anymore, it might be time for a change. However, before you just up and quit your job, you should do some deep-thinking and make sure that you are going to make the right decision. If you are serious about this decision, then you need to prepare yourself to make the transition as easy as possible. Below you will learn about some things that you need to consider before switching careers.
Is It Really Time?
Quitting your job can be very frightening! This is a major step and you should make sure that you're really prepared for the road ahead, before making that faithful decision. Below, you will be able to discover the signs that you're ready to quit for your job!
You repeatedly tell yourself that it is time to quit
The idea of having your boss's job is downright repelling
Your productivity level has dropped significantly
If you're exhibiting these signs, it is time to move on to greener pastures.
What You Want
You need to start by taking a long look at your values. Think about what you would like to do, but know that you may not get paid as much for doing it. This would probably be something that you would truly enjoy doing. Just consider your financial status, before make this huge transition, because you may find that your revenue may surely be sustainably lowered.
Do You Have What It Takes
Once you have thought about what you would like to do, you need to consider if you have the required skills and knowledge to perform this job task. Is this new job path something that requires you to further your education? If you have a family, will you be able to afford to attend school and keep your finances in order? These are all important things that you need to consider before you decide to make a career change.
What You Can Offer
Everyone has their own assets such as personality, abilities, skill sets, and experiences. Everyone can bring something different to the table. In order for you to make a successful career change, you will need to organize your assets in such a way that your new employer will be able to understand them. It is best if you are able to tell your new employers ahead of time what you have to offer them.
What Companies Would I Work For
Before you just switch careers, you need to think about what companies have jobs that you might be able to apply for. Set down and do some research to find out what companies are hiring, so you can start preparing to fill out applications, which can be a timely process.
Understanding The Risks
Before actually handing over your resignation notice, you should take the time to analyze the risks of quitting. It is vital to realize everything that will be lost or potentially damaged, due to your decision. Quitting may damage your personal and business relationships. It'll also damage your resume. Despite these risks, some individuals will still conclude that moving on is their best option.
Conclusion
Overall, making sure that you're really prepared to move on from your current job is vital, before actually doing so! Make sure that you weigh the pros and cons, before giving your employer your resignation notification. In the next section, you'll learn how to begin evaluating your options.