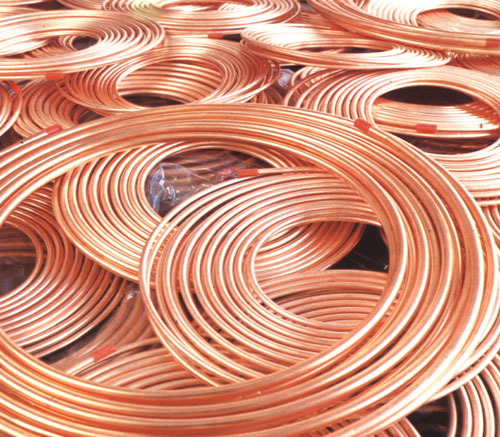 Copper climbed for a second day after a report that China's central bank intensified stimulus measures to support growth, boosting the demand outlook in the biggest consumer.
The metal climbed as much as 1 percent on the London Metal Exchange. The People's Bank of China is injecting 500 billion yuan ($81 billion) into the nation's five biggest banks, according to a government official familiar with the matter. China's factory output grew at the weakest pace since the global financial crisis and retail sales growth moderated, government data showed Sept. 13.
"The report from China lifted sentiment in the market, easing concern that China's economy is slowing," said Tetsu Emori, a fund manager at Astmax Asset Management Inc. in Tokyo. "If copper closes above $7,000 in coming days, we may see more support coming in."
Copper for delivery in three months on the LME climbed 0.3 percent to $6,924 a metric ton at 3:09 p.m. in Hong Kong. The contract gained 1.2 percent yesterday, the most in four weeks, to close at $6,901 a ton. Prices are down 5.9 percent this year. The LMEX Index of six metals advanced 1.2 percent yesterday, the biggest gain since Aug. 20.
In New York, the contract for December delivery fell 0.6 percent to $3.1485 a pound. It gained 2.6 percent yesterday, the most in 13 months. The metal for delivery in November rose 1.6 percent to close at 49,480 yuan ($8,056) a ton on the Shanghai Futures Exchange.
On the LME, tin and lead also climbed, while aluminum and nickel retreated. Zinc was little changed.