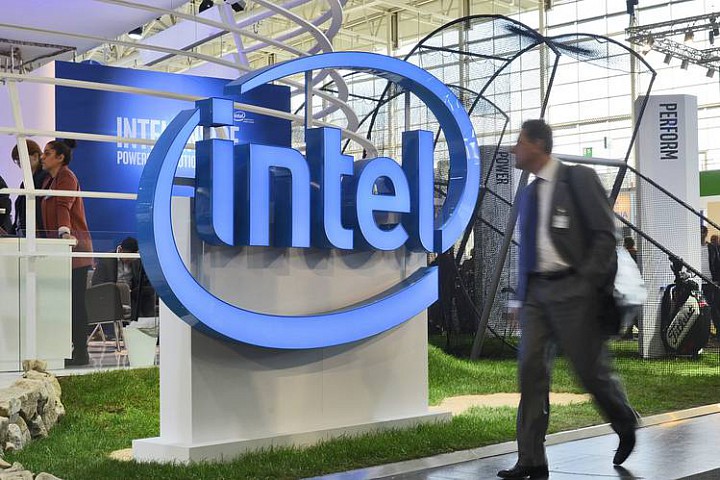 Intel Corp. INTC -0.16 % is planning to slash 12,000 jobs, 11% of its workforce, a consequence of the shrinking personal-computer market and the chip maker's failure to take advantage of the industry's transition to smartphones.
The restructuring announced along with first-quarter results on Tuesday is Intel's largest yet in terms of the number of employees affected.
Chief Executive Brian Krzanich described the move as tough but necessary, not only to cut costs but to free up money to invest in businesses that are growing.
"These are not changes I take lightly," Mr. Krzanich wrote in an email to employees.
Intel's troubles reflect a common challenge in the technology business. Companies that lead one generation of computing often struggle in the next. International Business Machines Corp., for example, led in large mainframe systems but was forced to stop selling PCs and low-price server systems as competition wrung profits from the business.
Intel, based in Santa Clara, Calif., since the late 1980s provided the calculating engines for a PC market that kept expanding. The chip maker, along with partner Microsoft Corp., were able to cream off the vast majority of profits from that growth.
But neither Intel nor Microsoft gained a foothold in the mobile market, which was transformed after Apple Inc. introduced the iPhone in 2007.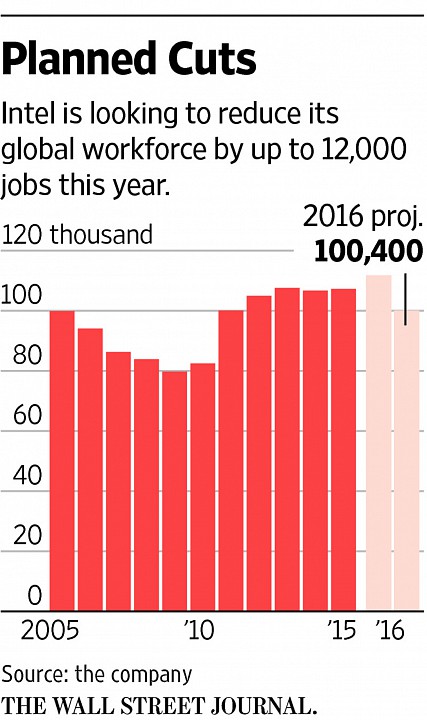 Makers of handsets overwhelmingly chose chips based on designs licensed from ARM Holdings PLC, which are available from a plethora of suppliers, and Google Inc.'s Android software, which is available free. No matter how good Intel or Microsoft products became, they could never counter those fundamental changes.
Sales of PCs, meanwhile, have been mainly declining since Apple's iPad emerged in 2010. The market recently seemed to plateau, but...
More