Our Portfolio stocks are holding up rather well with only modest losses so far.
AGN -1.79%, DHI -1.98%,EVHC -1-83%, JCOM -2.04%,
MOH -0.42%, NWL -2.37%, PAYC -0.67%
Today's Portfolio Update

#7 Newell Rubbermaid Inc. (NWL – NYSE)
Traded higher by +1.13% yesterday with volume conviction of +87% above the normal rate.
However, shares are still having trouble getting clearly above the 50 day moving average.
A break above there would be technically significant while a break with a close below the 200 day moving average would be a sell signal.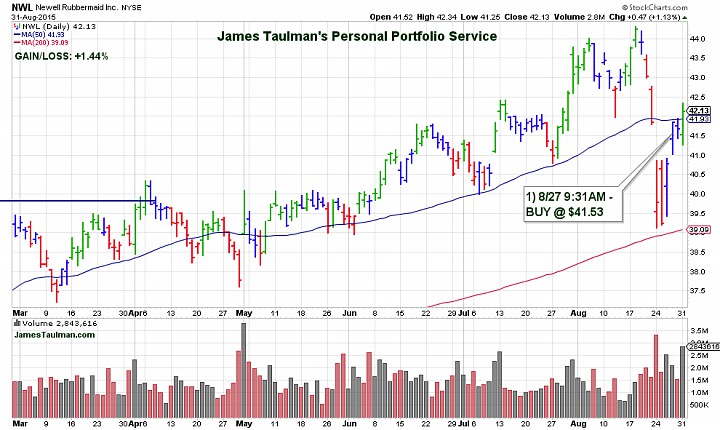 http://jamestaulman.com/PortfolioService/our-portfolio-stocks-hold-up-well/