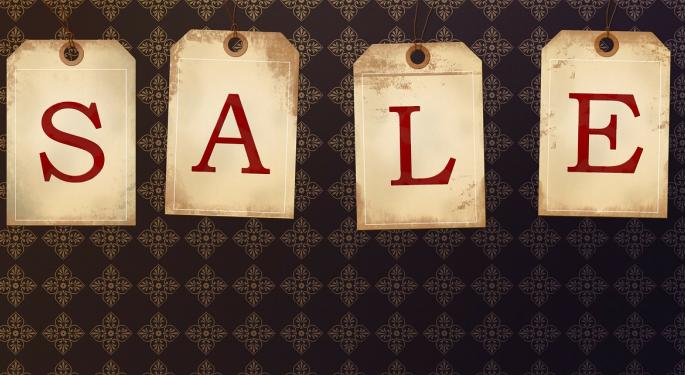 Piper Jaffray's Neely J.N. Tamminga believes that with Ross Stores, Inc. ROST 4.4% shares currently trading close to their five-year high, the stock valuation could see downside risk due to a weakening consumer environment or a 1Q miss.
Tamminga downgraded the rating on the company from Neutral to Underweight, with a price target of $55.
The analyst also expressed concern regarding the consensus forecasts, which are above the guidance range for comparable store sales as well as EPS.
Waning Interest In Off-Price Stores
According to the Piper Jaffray report, "It is a common belief among the investment community that off-price concepts are part of a secular, demographic trend towards value retailing."
However, Tamminga pointed out that there have been signs of weakening activity in off-price stores for both women and teens, given that "consumers are looking for newness and not likely finding it at off-price, but rather at specialty and/or department stores."
Stock At Risk
The analyst mentioned that given the current high stock valuation, Ross Stores' shares could be at risk if a slowdown were to become evident.
The stock is currently trading at a premium to the market and if the 1Q results "underwhelm" investors, Tamminga expects the shares to come under pressure.
| Date | Firm | Action | From | To |
| --- | --- | --- | --- | --- |
| May 2016 | Piper Jaffray | Downgrades | Neutral | Underweight |
| Mar 2016 | Goldman Sachs | Downgrades | Conviction Buy | Neutral |
| Mar 2016 | Citigroup | Downgrades | Buy | Neutral |
© 2016 Benzinga.com. Benzinga does not provide investment advice. All rights reserved.