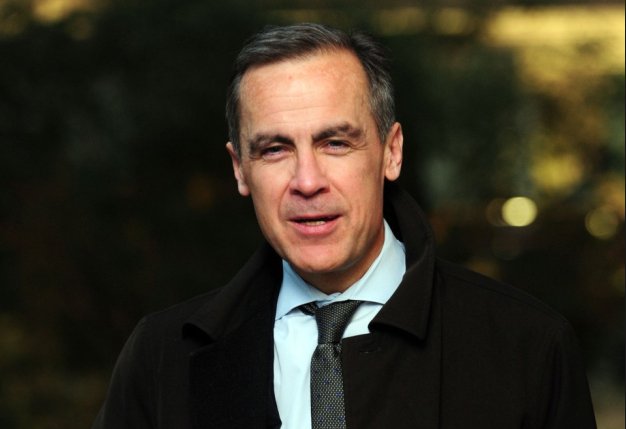 (BoE Gov. Mark Carney)
The Bank of England delivered its quarterly inflation report. Compared to just a week or two ago, when Carney and the BoE hinted at a possible rate hike even in 2014, the latest comments were more dovish. For example, here are some of what Carney said:
"There is more spare capacity than we previously thought"
"The path of interest rate is likely to be limited."
"There is room for additional spare capacity to be used up before we move rates"
" We have yet to see incomes really growing"
After rallying sharply in the past few weeks, GBP is pulling back after these dovish comments.  
The GBP/USD retreated and fell below 1.70. The market looks like it is consolidating. The market holds off any bearish outlook if price can stay above 1.6920. However, if price starts to hold south of 1.70, and does break below 1.6920, we should lookout for a bearish correction.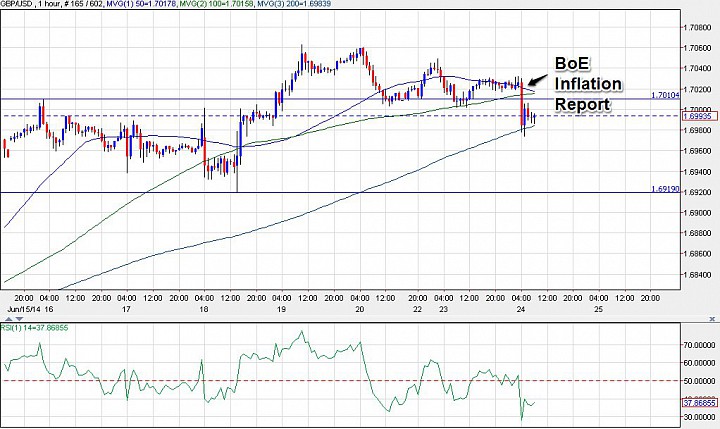 (gbpusd 1h chart, 6/24)

The EUR/GBP rallied after the report, from about 0.7985 to 0.8025. It is testing last week's high, and basically trying to find a price bottom. Note price bouncing off a clustering of moving averages in the 1H chart. This reflects that price bottom building attempt.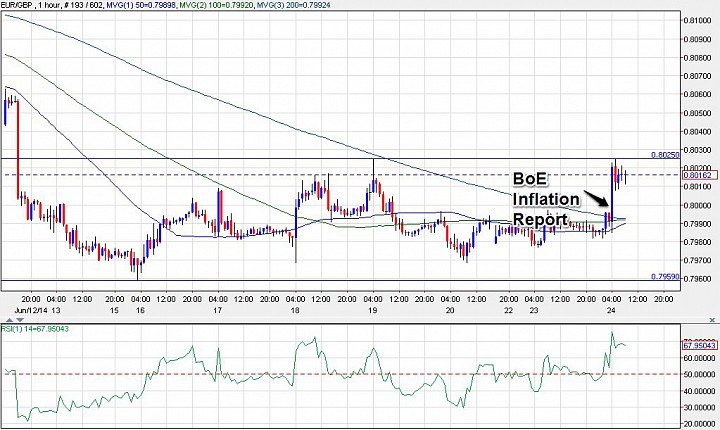 (eurgbp 1h chart, 6/24)
With the hawkish comments from last couple of weeks, this week's dovish comments should cool off the GBP. In the short-term during the rest of this week, we might see it pressured, or in consolidation/correction mode. However, it would be premature to call GBP bearish at this moment.