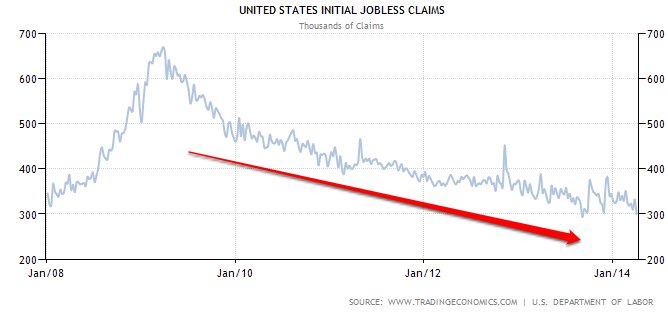 (source: tradingeconomics)
The latest initial jobless claims data came in at 300K for the past week, which was better than the 332K from the previous report, and beat forecast around 314K.
This is the lowest reading in 2014. In 2013, there were 2 reports below 300K, both later in the year in September and December.

We are seeing an improving trend since the financial crisis started in 2007/2008. 

If we get a string of below 300K readings, we should expect the USD to rally.