Advanced Micro Devices, Inc.(NASDAQ:AMD) stock has closed in the green for 5 consecutive trading sessions for the first time since May. Can AMD stock continue to rally?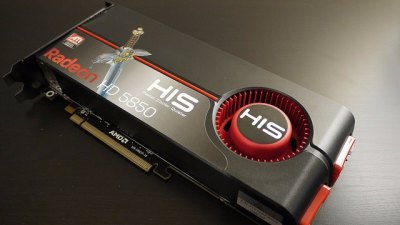 Things seem to be falling in place for Advanced Micro Devices, Inc. (NASDAQ:AMD) stock recently with Mr. Market warming up to a string of recent positives for the chipmaker. AMD stock has closed in the green for 5 consecutive trading sessions for the first time since May. Now, the latest report of Elon Musk led Tesla Inc (NASDAQ:TSLA) partnering with the Dr. Lisa Su led company to develop their own chips for autonomous driving has got the investors excited. Courtesy this report, AMD stock popped nearly 5% in yesterday's trade. With AMD stock being AMD, the question now is: Can AMD stock sustain the recently gained momentum? Can AMD stock continue to rally? Or, is this another false dawn?
What could the reported Tesla deal mean to AMD?
Yesterday's CNBC report of Tesla working with AMD for its own AI chip has created some waves among the AMD shareholders. The report was based on the commentary of Sanjay Jha, CEO of AMD spin-off GlobalFoundries at the chip fabricator's technology conference. He reportedly mentioned Tesla as an example of companies that were working with fabricators. GlobalFoundries fabricates chips for AMD and has an agreement through 2020. All the involved parties declined to comment on the speculation and also there was a late update to the article stating that "Jha mentioned Tesla as an example of a company working with chip fabricators, but did not specifically say that it was a GlobalFoundries customer." Investors would be better off if they don't read too much into speculation till it is confirmed.
If the speculation turns out to be true, what could this mean for the Sunnyvale, California based semiconductor company? Well, presently Tesla uses NVIDIA (NASDAQ:NVDA) GPUs as a part of its Autopilot self-driving hardware. NVIDIA presently has a pole position in the nascent autonomous driving industry. If the rumors were to hold true then AMD would open itself to a new growing market and a new revenue stream which its rival GPU maker sees as a $6-$12 billion opportunity. This also means another endorsement of AMD's technologies in the deep learning, artificial intelligence space where the chipmaker has an almost negligible footprint. The confirmation of this speculation could also mean a setback to AMD's arch-rival Intel (NASDAQ:INTC) which recently acquired Mobileye (OTCMKTS:MBLY) .
Mitch Steves, the chip analyst of RBC Capital Markets speaking about the report makes an interesting observation "This suggests the value for AI/self-driving remains with the GPU. We think Tesla will use Nvidia chips for the majority of the AI workloads, while some AMD chips will be develops for specific computing jobs." Rosenblatt Securities' Hans Mosesmann, an AMD bull, was more upbeat on this report and stated this move could be a game changer. Mosesmann's commentary gives more credence to the speculation as he makes an intriguing point: "Tesla's head of AI, Jim Keller, is an ex-AMD CPU architect having designed Zen (used in Ryzen and EPYC), and has surrounded himself at Tesla with several key AMD players, which may have been the initial reason Tesla is aligning themselves with AMD." The speculation if true would suggest that this could only be the first of many opportunities to come for AMD in the autonomous driving market as Tesla is considered as a leader in autonomous driving technology. And, an endorsement by Tesla would definitely hold good for AMD in the future while the stock is likely to benefit further from the speculation.
Can AMD stock continue to rally?
AMD stock is up nearly 13% in the past 5 trading days. Now, investors have a dilemma whether it will continue to rally, and the chances of a rally are boosted by two factors. Firstly, AMD stock could benefit from some short covering. AMD stock is still one of the most shorted stock on NASDAQ. Short interest in AMD shares as of the last reporting period stood at a massive 16.9% as a percentage of float. The days to cover were also tad high at 3 days. If the stock continues its uptrend then the stock could rise further with some shorts rushing to close their positions. Secondly, a bullish signal from the AMD stock technical chart yesterday also adds weight to chances of the rally to continue. AMD stock saw a bullish Moving Average Convergence Divergence (MACD) crossover on rising volumes. The MACD line rose above the center line for the first time since last month in a bullish move. This bullish technical indicator suggests AMD stock has strong momentum.
To conclude, things look much better for AMD stock than before and technicals are also falling in place for the stock. The Tesla rumor looks set to give a big boost to investor sentiment and could be a significant win for the Dr. Lisa Su led company if the rumors were to hold true. However, a word of caution for investors. Given how fickle AMD stock has been, investors need to tread with caution from here onwards as the Relative Strength Index (RSI) indicator reading at 64.82, is very close to the overbought threshold of 70. And, already the share price has breached the upper Bollinger Band to signal an overbought condition but generally, the combination of these two indicators is considered as a strong signal. Hence, investors are advised to follow the charts closely and the upside from here could be limited.
Looking for fundamentally better tech stocks than AMD? Check out Amigobulls' top stock picks from the tech sector, which has beaten the NASDAQ by nearly 153%. Interested in automotive stock? Then, we also have our top picks from the auto sector, which have beaten the S&P 500 by over 260%. If you're a trader though, you should check out our daily trading ideas section for daily, free updates on the latest crossovers and other popular technical signals.
More