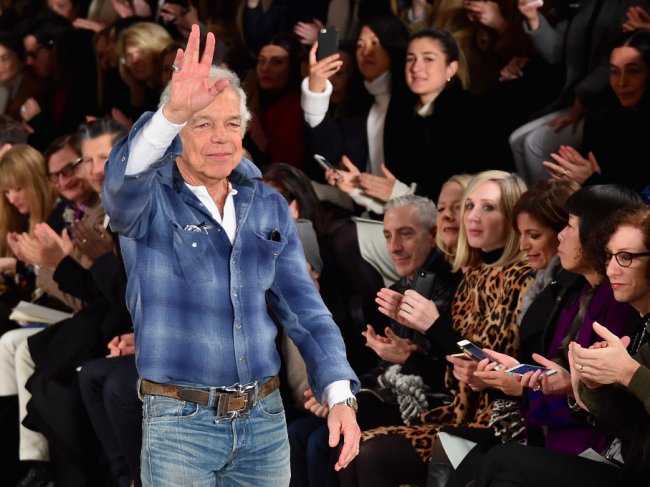 (Mike Coppola/Getty Images for Mercedes-Benz Fashion Week)
Designer Ralph Lauren attends the Ralph Lauren fashion show during Mercedes-Benz Fashion Week Fall 2015 at Skylight Clarkson SQ. on February 19, 2015 in New York City.
When Ralph Lauren stepped down from his position as CEO from his iconic company on Tuesday, a surprising executive took over the brand.
This man is Stefan Larsson, who is currently the global president of Old Navy. Prior to helping Old Navy enjoy a huge resurgence, Larsson spent 15 years working for fast fashion empire H&M.
Critics and experts are now weighing in on what Lauren's departure and Larsson's appointment to the position mean for the brand. Given Larsson's record of success for bringing brands like H&M to life, and resuscitating bands with poor reputations, like Old Navy, it seems like he could help the brand.
"Mr. Lauren believes that Mr. Larsson is the right guy to succeed him as CEO, and we expect Mr. Larsson to bring fresh perspective, clear leadership, and a product focus to the...
More