Tough month for Clevelandars with our Finals loss to the Golden State Warriors in June. It's okay, another year to plan and strive for the trophy. Our Cleveland Indians are playing some pretty damn good baseball and the perfect summer weather of low 70s and sun has started to peek through, as we recently had muggy/humid 80 degree weather. Amazon (AMZ) has purchased Whole Foods Market (WFM) and stocks are showing a few signs or better signs of opportunities based on valuation metrics. I wanted to share my July dividend stock watch list and to see if they happen to be on yours as well. Now, onto the stocks!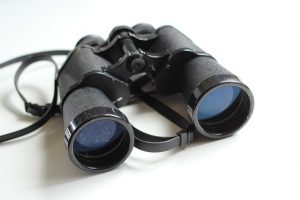 What's the goal here? To Just Go For It – dividend investing style, of course. This month's watch list shows quite a bit of promise and has changed a little from last month, but also nice to have three different industries within here. Two companies are in my portfolio, but the other one is not. Let's take a look at the stocks (which are heavily vetted by our Dividend Diplomat Stock Screener) that are on my watch list!
AT&T (T): Okay, yes this was on my June dividend stock watch list, but guess what – they were at $38.79 at the date I wrote that article and as of June 25th – they are trading at $37.95 or a 2.17% drop. Did anything really change? No, no. But – their yield has sweetened a little bit more to 5.16%, which is...
More