Whether you love golf, the water, the outdoors or theme parks, here are the best places to find a bargain.
1. Best for golf nuts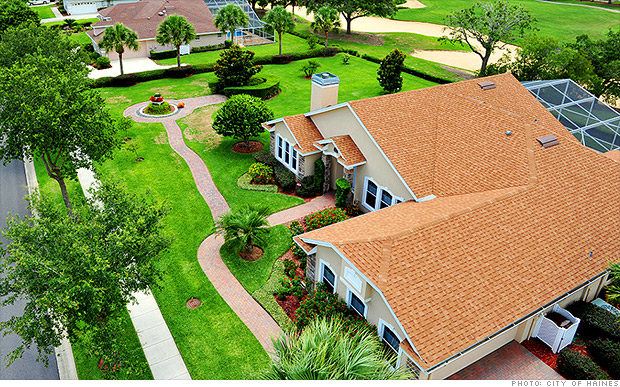 Place: Haines City, Fla.
Median home value: $123,000
There are two big advantages to vacation life in Haines City, according to city administrator Jonathan Evans. The first is that several of the best golf courses in the nation are 30 minutes or less away.
Many residents, like Evans himself, live right on a golf course.
The second is home prices. "You can build a new home here for $50 to $60 a square foot," he said. "It's very affordable."
Existing home prices are also low. At a median of $123,000, they're about two-thirds of the price of a typical U.S. home.
Getting to Haines is easy. Vacationers can fly into either Tampa or Orlando international airports and be less than an hour from their second home. And with both the Atlantic and Gulf coasts within a 90-minute drive, there's plenty to do, even for non-golfers.
2.  Best for wilderness fan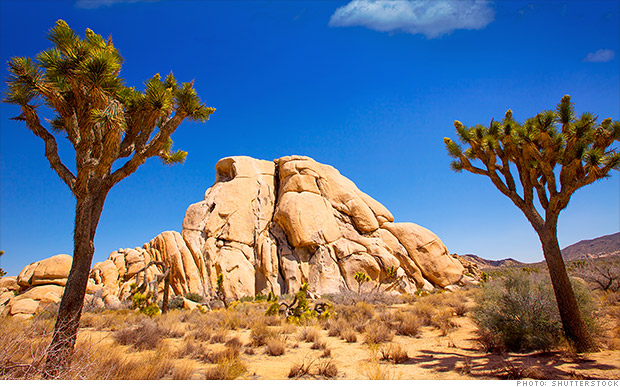 Place: Thousand Palms, Calif.
Median home value: $160,000
For desert rats, there are few finer places than Thousand Palms. The town is only 40 minutes from Joshua Tree National Park, named for its distinctive plant -- a kind of yucca. The park has both the Mojave and Colorado desert habitat and boasts a wide variety of wildlife, including mountain lion and bighorn sheep. Mountain hiking and rock climbing are favorite activities.
Other natural areas nearby include Big Morongo Canyon, Anza-Borrego Desert State Park, and San Bernardino National Forest. For weekend trips, Death Valley and Sequoia National Parks are about five hours away. And Yosemite is not much farther.
There are man-made attractions as well. The next town over is Palm Springs, the watering hole that serves as a second home community for movie moguls and stars. The town features museums, film festivals and world-class restaurants.
The cost of homeownership in Thousand Palms is low compared with most of California. Median home prices are $160,000, while they're about $425,000 for the rest of the state.
3. Best for shore lovers.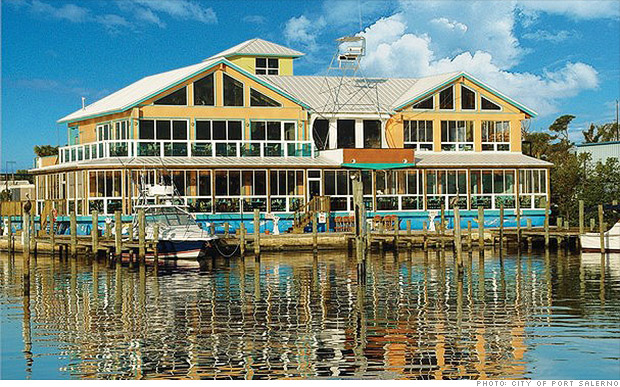 Place: Port Salerno, Fla.
Median home value: $143,000
Port Salerno is a historic fishing village turned resort and second home community. There's still a working waterfront and a local fishing fleet. The biggest town event is a seafood festival held every winter.
Sports fishing is a major attraction for tourists and homebuyers alike. The area is famous for its sailfishing, according to Shannon Nazzal, the Martin County tourism chief. Several fishing tournaments are held each year.
There's also good beaches and boating.
Transportation to the area is excellent, with an international airport 40 minutes away in West Palm Beach.
"There's a small town feel in Port Salerno but it's close to the rest of the world," said Nazzal.
And home prices are reasonable.
"Out-of-staters are surprised by the sticker prices," said Nazzal.
4. Best for theme park fans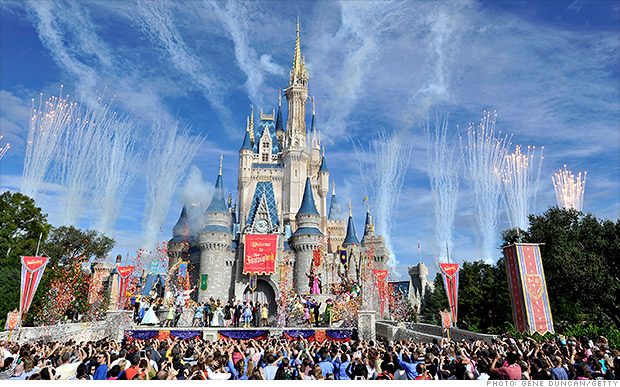 Place: Davenport, Fla.
Median home value: $110,000
This small central Florida city is less than a 20 minute drive from Disney World. That mother-of-all-theme-parks, plus nearby Universal Studios, SeaWorld and Legoland, make Orlando home to the largest concentration of amusement parks in the world.
But Davenport itself is just far enough away to be removed from the commotion. It's a "quiet, quaint town that happens to be two exits from Disney World," said its mayor, Darlene Bradley.
There are a lot of vacation homes here, many owned by foreign nationals who want to get away from the hustle and bustle of Orlando but still be close enough to visit the resorts.
A large variety of single family homes are available, said Coldwell Banker West Realty agent Randall West. Newer developments on "lifestyle estates" often feature community swimming pools, golf courses and other amenities, he said, while older homes in quiet parts of the town may come with bigger lots.
And they're affordable. The median price is just $110,000, and few, if any, homes sell for more than $250,000, according to West.
Thanks to the theme parks, Davenport residents enjoy much greater access to high-quality restaurants and other attractions than in other small Florida cities. Meanwhile, a trio of major roads, including Interstate 4, makes it quick and easy to get to them.
Source: http://money.cnn.com/