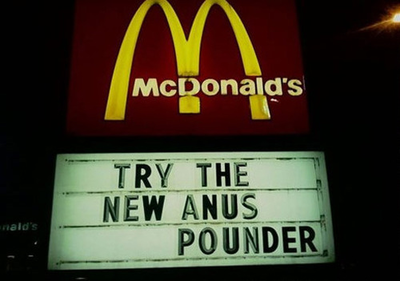 I'm lovin' the fact that I can now get the entire breakfast menu 24 hours a day, but outside of that, McDonald's (MCD) is a screaming buy. 50 years of dividend increases and the fact that sales for all of Yum Brand's (YUM) Taco Bell, KFC, Pizza Hut, Wendy's (WEN), Arby's, Jack in the Box (JACK) and Chipotle (CMG) combined do not add up to the annual business that McDonald's did last year.
If those factors weren't enough, a falling beef futures market has made ingredient costs fall, which will lead to improved earnings this year. The recent E. Coli outbreak at Chipotle will also likely win the chain back some customers. McDonald's knows it too, you can see that fact evidenced by the company's lack of value menu items. You can get anything you want 24 hours a day now, and McDonald's is charging full price for it. 
Plus the stock isn't overpriced. 24 times earnings and a dividend yield of 3.73%. That's a win.
McDonald's closed down $2.14 to $109.97 on Friday.