After 4 straight months of bounce-back exuberance that 'confirms' the hope that NAHB sentiment appears to present, existing home sales dropped 1.1% in August (against expectations of a 1.0% rise) and previous growth was revised lower. This is the biggest miss since November 2013. The South and West saw the biggest drops as inventory fell. First-time homebuyers remain sidelined with only 29% of total sales. The National Association of Realtors blames the drop on "investors stepping away from the market," and notes distressed sales are the lowest since October 2008.
The trend is at an end...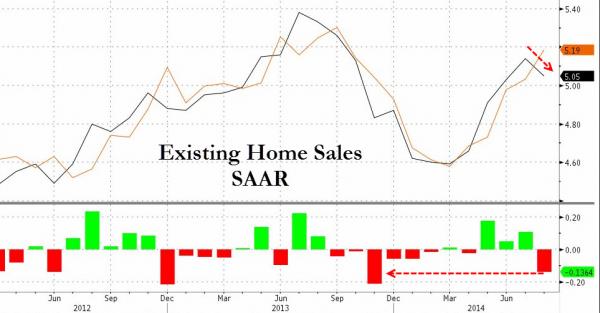 as reality is about to hit optimistic sentiment...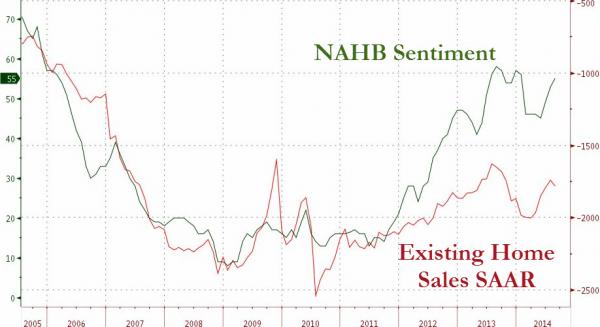 Charts: Bloomberg