After the bell, solar panel company SolarCity Corp (SCTY), which is backed by Tesla Motors Inc (TSLA) founder and technology billionaire Elon Musk, offered a first-quarter report that disappointed investors, sending its stock down 13%.
SolarCity reported a bigger quarterly loss as the residential solar panel installer's total operating expenses jumped 54%.
SolarCity said net loss attributable to shareholders widened to $25 million, or 25 cents per share, in the first quarter ended March 31, from $21.5 million, or 22 cents per share, a year earlier. 
Revenue rose 81.6% to $122.6 million
Total operating expenses rose to $226.9 million from $147.4 million.
The company said in February it would increase sales and marketing spending to counter the impact from its decision to exit the Nevada market.
Looks like it is better for investors to stay out of companies founded by Elon Musk. :)
<!== INSTRUMENT %% %1440% ==!>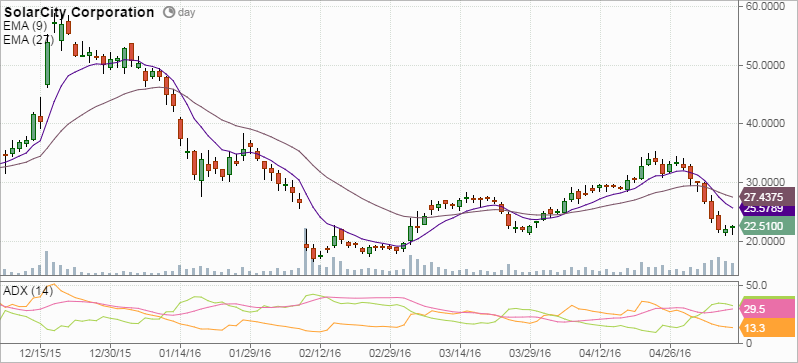 <!== INSTRUMENT %% %10080% ==!>