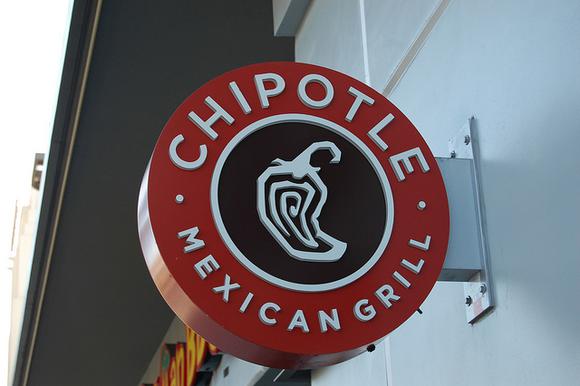 We've been scrolling through some unfortunate firsts in Chipotle Mexican Grill (NYSE:CMG) history these days. The fourth quarter was the first time that the former fast-casual darling posted a year-over-year decline in sales, and by tomorrow, we'll be able to check a quarterly deficit off of a pessimistic investor's bucket list for Chipotle.
This isn't a matter of bearish analyst opinion. Chipotle itself told investors to brace for a loss of $1.00 -- or roughly $31 million -- when it reports financial results shortly after tomorrow's market close.
One can argue that Chipotle wouldn't be in the red if it ran a franchisee-driven concept like so many other players in the quick-service space. It would be collecting a steady trickle of royalties with franchisees bearing most of the burden for the recent plunge in popularity. Then again, being a company-owned operator will make it that much sweeter when the turnaround comes.
Chipotle would've probably posted a loss for the first quarter anyway, but it didn't do its short-term metrics any favors by tackling the fallout of last year's E. coli and norovirus outbreaks aggressively. It didn't have to reformulate its prep process, close down its restaurants during an entire lunch shift in February to retrain its staff, and rattle off a series of promotions for free or nearly free food. These were all investments in owning up to the brand-tarnishing gastrointestinal issues that ravaged the chain...
More