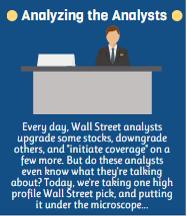 Valeant Pharmaceuticals' (NYSE:VRX) stock is on a tear -- up nearly 17% so far this week, in the wake of a call with analysts in which the company detailed new plans to cut its debt load and improve its prospects.
It's a sharp turnaround for Valeant, which has lately seemed to go mostly down, not up -- down about 90% over the past 52 weeks, in fact. But according to one banker, today may be the beginning of a new and more encouraging trend for Valeant stock.
This morning, analysts at Morgan Stanley announced they are upgrading shares of Valeant from equalweight (hold) to overweight (buy), and assigning the stock a price target of $42 a share. That won't be enough to recover all of past investors' losses. But with Valeant shares currently trading for less than $29, it implies potential upside of 45% for new investors...if Morgan Stanley is right.
Here are three things you need to know.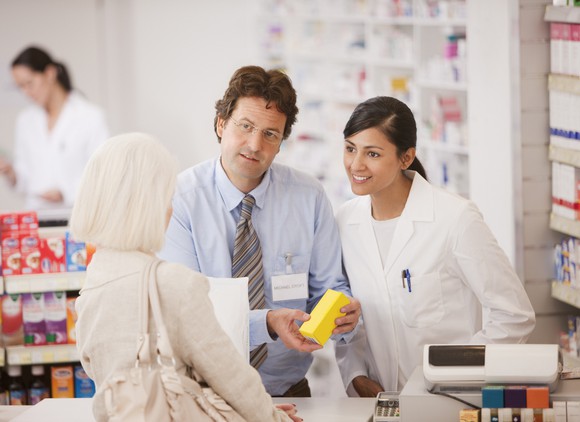 1. "Severe financial stress"
Prior to its recent troubles, Valeant Pharmaceuticals was a stock on a tear, rising nearly 6 times in value as its revenue quadrupled over the four years running from August 2011 to August 2015. And yet, that revenue didn't bring much in the way of profits with it. Over the past five years, Valeant reported GAAP losses in three of the five -- losses big enough to erase all the profits earned in the two profitable years.
These problems got worse in the past year, with Valeant losing more than $1 billion over the past four reported quarters. Net debt leapt to well over $30 billion (on a $10.1 billion market cap). In a write-up on TheFly.com this morning, Morgan Stanley is said to characterize...
More