We know that theShinzo Abe won the vote and now has more power to execute his economical policies.
In fact, the market didn't get the expected result; yesterday what we saw is the Japanese yen still climbing.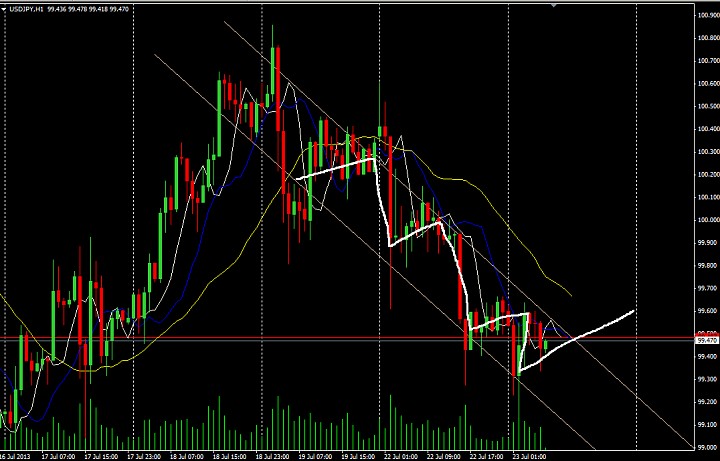 Moreover it may rally to its strongest level in almost five months versus the dollar after breaking a key level of resistance.
For today yen faces a test in the 98.70 to 99.10 area after breaching the opening price of 99.58 today.
From one side, we can understand that the Abe policies may still need time to actualize, which means we need to wait until the BOJ meeting in 5th-6th August or even later. However we still need to note that Abe is still a politician, and what he desired before is he needs to win the vote and this doesn't mean that he will still work on the difficult economical reform.
From the other side, we noted that recently U.S. dollar not only drops versus yen, but other currencies as well, for example it was 0.2 percent from its weakest versus euro. Ben S. Bernanketold Congress last week that any reduction in stimulus would depend on the performance of the economy.
Now it's absolutely unclear, use the Technical analysis we may say that Yen may get back to 99.80 But for the further moving of Yen we still need to wait the FOMC meeting release also on 31st July.