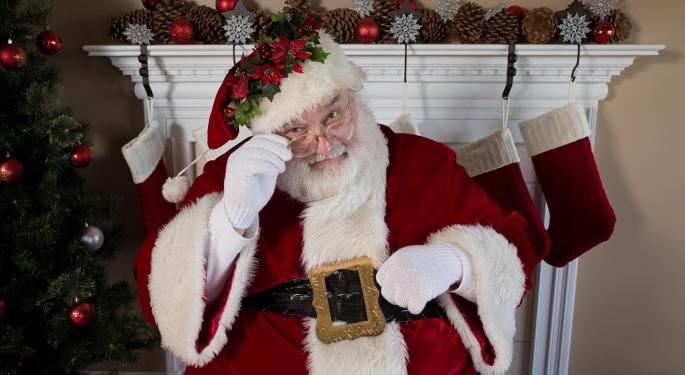 Adobe Systems Incorporated ADBE 0.83% may have just provided insight into the hottest gifts on shelves for this holiday shopping season. Here is the list of the most sought after gifts of the season according to Adobe's 2016 Digital Insights Shopping Predictions.
Top Gifts For 2016
VR Devices
Toys
Home Tech
At Last Check
Alphabet (GOOG) was up 0.82 percent at $801.84.
Alphabet (GOOGL) was up 0.66 percent at $822.76.
Amazon was down 6.37 percent at $764.
Disney was up 0.57 percent at $94.02.
Hasbro was up 0.33 percent at $82.81.
Mattel was up 0.43 at $31.59.
Sony was down 0.97 percent at $31.53.
© 2016 Benzinga.com. Benzinga does not provide investment advice. All rights reserved.