Most Wall Street analysts believe you are wrong, if you believe Nvidia Corp.'s results are a good reason to sell the stock.
The graphics chip maker beat profit and sales expectations by wide margins, and raised its revenue outlook for the year, when it reported fiscal second-quarter results late Thursday.
But after a very brief burst higher, the stock NVDA, -5.76% turned sharply lower in after-hours trade. The stock slumped 4.5% in morning trade Friday, as investors appeared to view the results as not good enough to justify the 30% rally the stock has enjoyed over the past three months.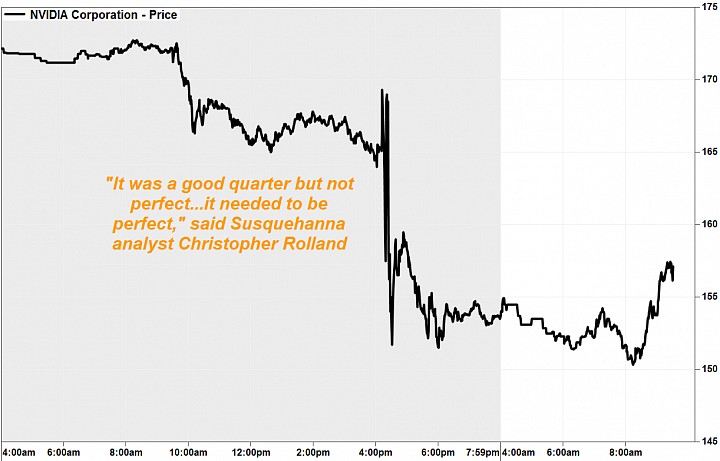 Most analysts disagree with investors' reaction, as 20 of the 37 analysts surveyed by FactSet raised their stock price targets after the results, while zero cut their target.
Analyst William Stein at...
More