Yesterday's ISM non-manufacturing report showed US services sector expansion considerably stronger than economists had anticipated. The strength of the services sector expansion however has diverged materially from what we see in US manufacturing.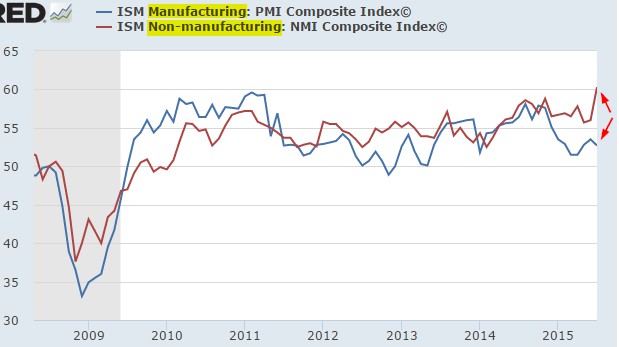 The reason for the divergence is the strength of the US dollar, which on a trade-weighted basis is at the highest level in over a decade.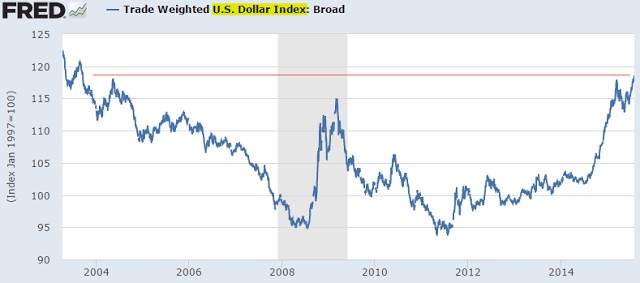 The strengthening US currency has generated a significant drag on growth in the manufacturing sector. We've all read the headlines:

But haven't we seen this divergence between the services and the manufacturing sectors elsewhere? Indeed, on Tuesday Markit published a similar chart for China.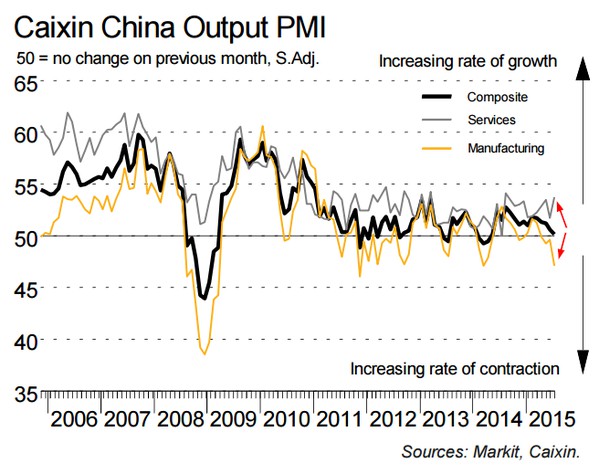 This of course...
More