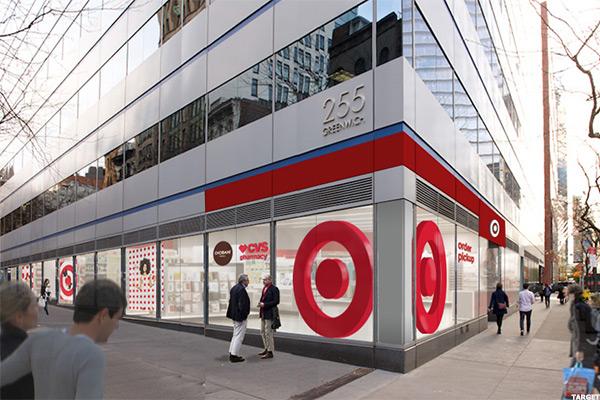 NEW YORK (TheStreet) --With several retailers poised to release earnings this week, Barclays' senior retail analysts Matt McClintock joined CNBC's "Squawk Box" Monday morning to discuss some companies that will be reporting.
McClintock began by commenting on Target (TGT) and "several challenges" the company is facing.
"I think some of those problems are more related to e-commerce and Amazon.com (AMZN), and just getting traffic to the store. People today don't have a reason to go into a big box location, it's just not convenient," McClintock...
More