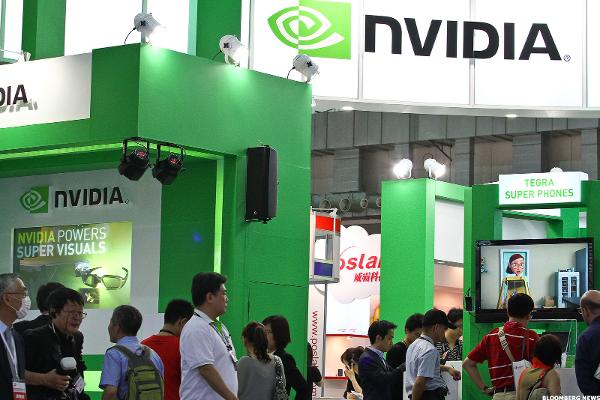 Nvidia (NVDA) will likely reward investors with another solid quarter on Thursday, but the semiconductor maker continues to face concerns about how stretched its current valuation may be.
On average, Wall Street is anticipating $1.35 billion of revenue and 37 cents of earnings per share for the second quarter. Shares are currently down about 1% to $58. Shares are up 77% for the year to date compared to the Nasdaq, up 3.8% for the period.
Within the chip universe, Nvidia has stood out as a superstar this year thanks to the strong performance of its core gaming business as well as the introduction of new graphics processing unit (GPU) products. In fact, the Sunnyvale, Calif.-based semi is experiencing a new phase of expansion as its chips -- in newer, faster-growing end-markets including driving assistance and virtual reality -- gain traction.
"We think cloud companies are just getting started in developing use cases for GPU-based...
More