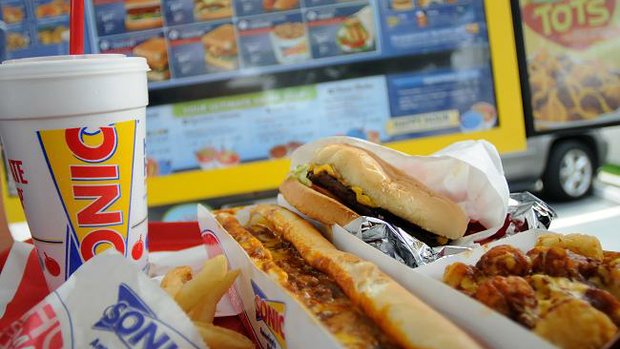 Due partly to digitized menu boards and other technologic advances at 50's-themed fast food chain Sonic (NASDAQ: SONC), the company recently raised its profit projections from 25 cents per share previously up to 27 cents per share, The Wall Street Journal reported.
According to the WSJ, Sonic shares increased up to one percent on Wednesday in post trading, hitting a maximum of $36.93. For the year, Sonic shares are up a huge 75 percent.
Currently, the chain operates 3,500 locations in the United States, the WSJ reported. Reported last month, profits from the last quarterly report boasted profits hitting $7.7 million, up more the $3 million from the following year.