Looking for more expert commentary and daily trading ideas on GPRO? Find out how you can use this deal to get started on our Benzinga Professional new and data platform today.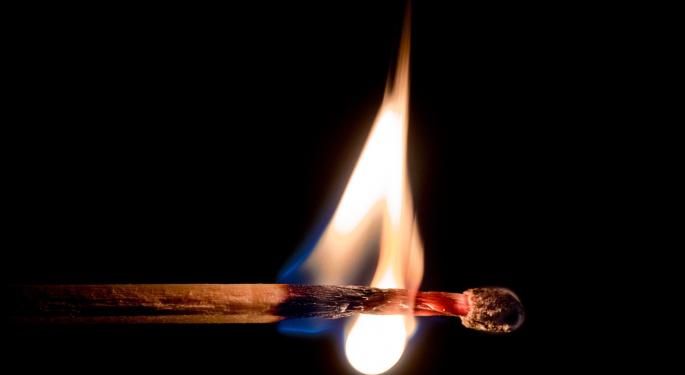 Sunguard's Astec Analytics compiled a list of the most shorted stocks. The firm provides up-to-date, intraday short selling market insight through a securities lending analytics.
Short interest in Tesla's stock hit a 12-month high point last week before "falling back slightly" on Friday. Short interest is likely to remain high for "some time to come," as the company's name keeps making news headlines for the wrong reasons.
Shares of SolarCity are trading "well below" the expected $27/share that many analysts assume Tesla will pay to acquire the company. Meanwhile, borrow volume in the stock remains at the maximum 100 percent of available supply.
Shares of the communications technology provider soared after its June 24 initial public offering. However, short interest in the newly listed stock also rose from zero to 19 percent of the number of shares issued at the IPO as of last Friday.
Shares of the 3D printer manufacturer closed last week at $13.41, which is keeping "long and short investors on their toes" as more than 90 percent of the available shares have been borrowed by short sellers over the last 12 months.
Shares of GoPro have tumbled 83 percent from its 52-week high of $64.74, which gives short sellers a "substantial and largely unrealized profit buffer." As such, the status quo among short sellers is likely to remain the same "until something fundamental changes" at the company.
Over the past two weeks, 100 percent of the available shares have been borrowed by investors that are assuming its "ailing business" won't be able to turn itself around.
Did you like this article? Could it have been improved? Please email feedback@benzinga.com to let us know!
© 2016 Benzinga.com. Benzinga does not provide investment advice. All rights reserved.