Carnage - everywhere. A surging EUR - as CNH carry traders unwind en masse - has led to an unwind across most risky assets in Europe. This week saw EuroStoxx 600 - the broad index - crash almost 6%, its biggest drop sicne September 2011. Perhaps most stunningly, Germany's DAX was the biggerst loser - collapsing 7.4% on the week. European bonds are are also seeing risk increase dramatically with Portugal and Italy worst (aside from Greece's blowout).
Worst weeek for European stocks in 4 years..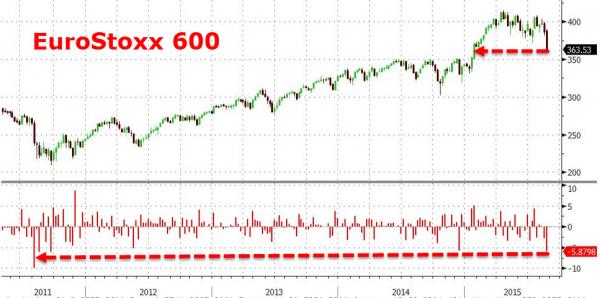 Led by a complete collapse in DAX...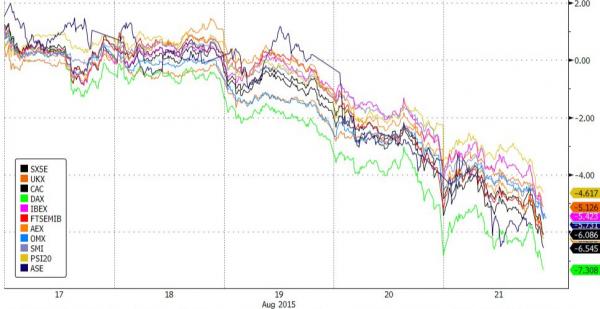 And European bond risks - despite Draghi's promises - are blowing wider...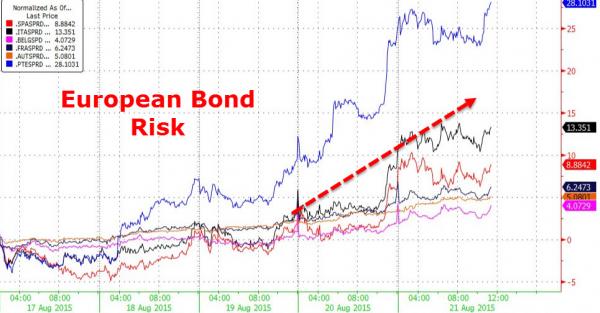 Charts: Bloomberg