Last time
I looked at the GBP/AUD (on Sept 3rd), we were looking at the pair testing an important upward sloping support trendline
, and had the idea that we may see some topping action, with downside targets of 1.6950, 1.6880 and 1.6805.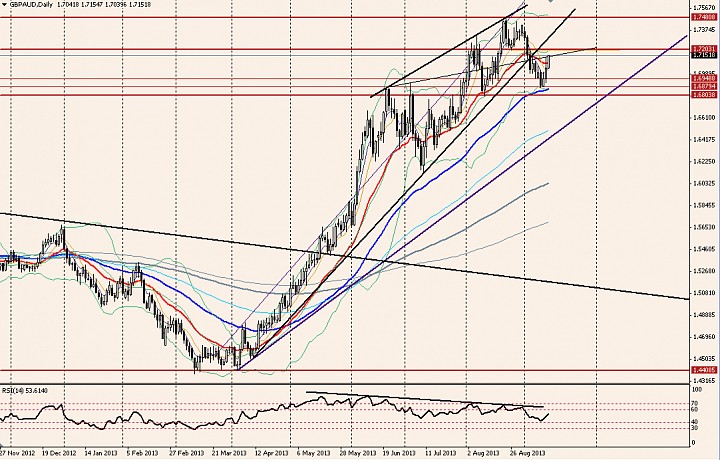 We managed to tag the second of these targets, but since then the dynamic in this pair has certainly changed to the point that the daily chart is starting to look like its getting ready for a bullish continuation.
I say that because not only did that support level hold, but we also bounced up nicely off the 55-daily EMA.
While there is a chance that we may set up some kind of head and shoulders pattern (lets monitor that possibility), there is also the chance we now look to retest the 1.7480 highs.
The key here is the macro data - the UK had a very strong employment report for August, while the Australian economy lost jobs for the 2nd straight month.

- Nick
GBP/AUD Chart from 9/03: