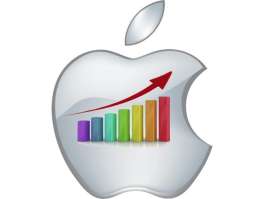 Apple released quarterly earnings on January 27, and the results were fantastic. The company grew revenue by 30% and earnings per share by 47% from the same quarter last year. This proved the undeniable strength of Apple's brand power and devices. Both quarterly revenue and profit set records for the company. Ben Berkowitz at CNBC wrote "Apple reported a blockbuster quarter on Tuesday, blowing past Wall Street's most optimistic expectations."
The key factor behind Apple's huge earnings was the success of the iPhone 6. The iPhone 6 and iPhone 6 Plus were clearly hits, as Apple sold 74 million iPhones in the last quarter. This was nearly double iPhone sales in the same quarter in 2013.
They key question now is whether Apple is a stock to buy. The stock has rallied over the past year, but its financial performance has kept pace. The stock still looks cheap, at just 18 times earnings. This is about on par with the stock market as a whole, which indicates Apple may still be too cheap given the fact its earnings growth is far greater than the overall market.