USD/CAD has been trading in a choppy manner in the short-term, but is essentially trading sideways in the medium-term. Yesterday, the Bank of Canada (BoC) met to vote for monetary policy. These events tend to have strong effects on the CAD. Let's take a look a the charts to assess the latest reaction to a BoC meeting.

USD/CAD 4H Chart 9/8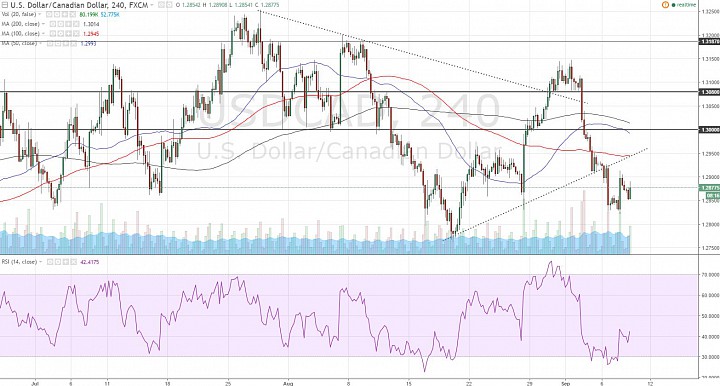 (click to enlarge)
Broken triangle meant nothing:
- In the 4H chart we can see that price was forming somewhat of a triangle.
- However we quickly see that a bullish breakout meant nothing.
- After a very apparent price top, USD/CAD fell from almost 1.3150 to 1.2825. 
- Now, price was showing short-term bearish bias and momentum ahead of the BoC meeting. But after it, we saw a strong bullish engulfing candle pushing price back to 1.29. 
Reaction candle means key support:
- This BoC-reaction candle if you will, establishes a key support at 1.2825. 
- This means, a break below 1.2825 basically tells us the reaction was NOT smart money.
- Otherwise, we can anticipate a rally from 1.2825 at least in the short-term. 
Limit bullish target to 1.30:
- Because a bullish outlook right now is based on very short-term momentum within a sideways market, we should limit the outlook to 1.30.
- 1.30 is a psychological level.
- There is a previous support pivot around 1.30.
- The 200-, 100-, and 50- simple moving averages in the 4H chart cluster around 1.30.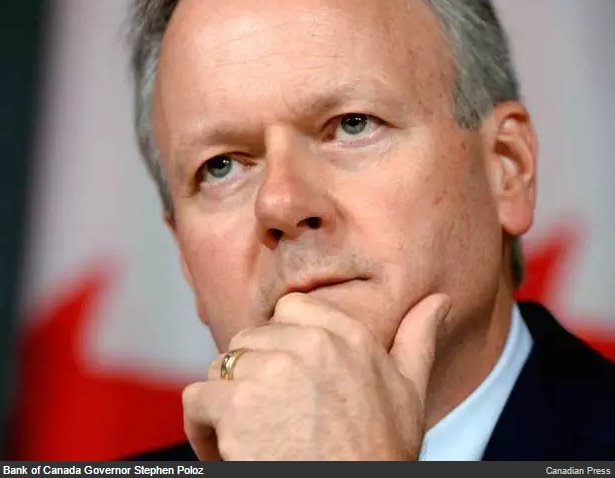 (from business.financialpost.com)
Bank of Canada was slightly dovish:
The BoC held the benchmark interest rate at 0.50% and struck a cautious tone regarding the economy. It was not all that bad because the BoC ultimately anticipates a rebound in the second half of the year.

I think the main take away is that yes the BoC is slightly dovish, but there has not really been much change in tone from the policy makers - another reason NOT to expect too much follow through in USD/CAD's bounce, at least not solely due to the initial reaction.