​Will GOP Pass Healthcare Vote? (Poll)

24 march 2017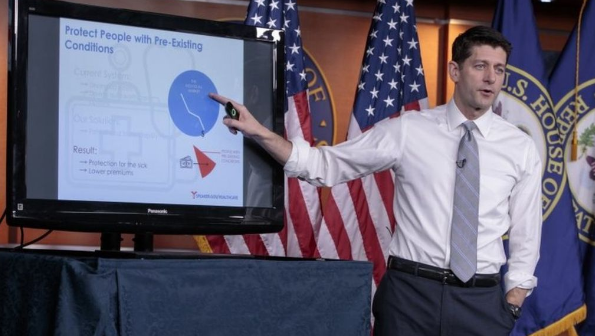 President Donald Trump asserted that if the GOP can't agree to a new healthcare bill by today, that the ACA will remain in place and will be moving onto other legislative priorities.
Why the rush is in place isn't totally clear, but patience from the White House is running thin. Trump and his advisors have other things on their plate they'd apparently like to get onto, including:
- Tax reform at the corporate and individual level
- Infrastructure spending
- Immigration
- Trade deals
The GOP has numerous factions throughout the party on what to do on healthcare and hasn't coalesced around a central plan despite uniform opposition to Obamacare.
Some disagree about certain aspects about the American Health Care Act (AHCA) and will not vote for it entirely – even if it means keeping Obamacare in place.
Some disagree but will vote for it given they believe it's at least an improvement over the ACA and will be an embarrassment for the party if no solution is put forward. And it could jeopardize some upcoming re-election campaigns in 2018. Accordingly, for some it would be similar to settling for a field goal rather than getting the touchdown – not what they want but better than leaving with nothing.
The GOP vote on the bill will take place in less than an hour at 3:30 PM EST. (Hence the poll will be open for a very short period of time.)
Will the bill pass?
Agree – Yes, the GOP will healthcare bill will garner enough votes
Disagree – No, the GOP bill will not pass