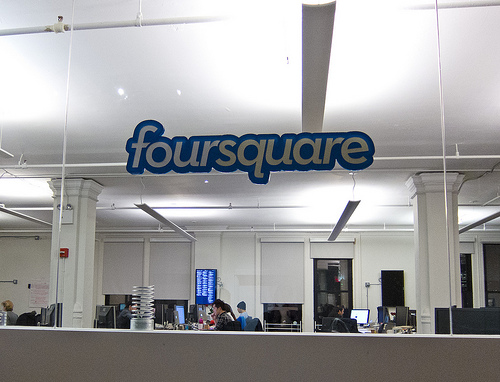 Twitter (NYSE: TWTR) has partnered with social recommendation app Foursquare, according to Fortune. In a deal announced Monday, the mircoblogging company will be able to use the huge amount of data from the startup.
According to Fortune, Foursquare has generated more than 7 billion check-ins from 65 million places so far, an asset which makes it extremely valuable. Other tech giants like Google and Yahoo have partnered with Foursquare, as well.
"The Foursquare platform is a pretty fast-growing SaaS business compared to the other new SaaS businesses we're invested in," says Ben Horowitz, a partner at Andreessen Horowitz and board member of Foursquare, according to Fortune. "To build [Foursquare's data business] from nothing would be exceptionally difficult."
More recently, Foursquare divided its central app into Swarm, which is used only for local check-ins, and Foursquare, which is now solely used for recommendations, Fortune reported.
According to Fortune, the startup's revenue is primarily based on advertising.
"You can't collect a bunch of data and sell it to people and have that be a business," Foursquare's Chief Executive Dennis Crowley said, according to Fortune. "What you can do that can be valuable as a business is collect a lot of data and through some kind of very smart thinking and software, gain valuable insights out of the data."