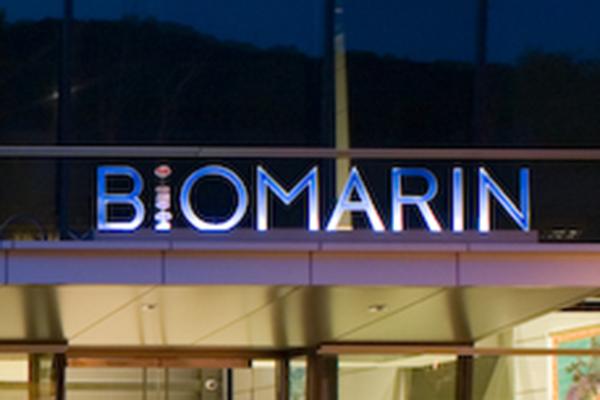 If you mention Biomarin Pharmaceuticals (BMRN - Get Report) to buyside healthcare investors, it takes just minutes for the conversation to steer to "the letter." And then a question:
Based on the letter's contents, is Biomarin headed for trouble when an FDA advisory committee meets in three weeks to review its drug drisapersen?
The letter was written in June 2014 by Dr. Billy Dunn, a top official at the U.S. Food and Drug Administration. In it, Dunn expresses doubt about the clinical data collected to support the approval of drisapersen as an experimental treatment for Duchenne muscular dystrophy, a genetic muscle-wasting disease.
Brand New – TheStreet's Biotech Bible! Before you invest one single dime in any biotech stock you have got to KNOW WHAT YOU ARE BUYING! Get THE most comprehensive text covering the 171 biotech companies that have gone public since 2013! There's nothing else like it for digging into this highly speculative group of stocks. Get a FREE copy today!
Drisapersen is the most advanced and important drug in Biomarin's pipeline today. Approval of the drug in the U.S. and Europe could add $1 billion or more in revenue to Biomarin's top line and propel its stock price higher. shares of Novato, Calif.-based Biomarin were slipping 0.5% to $116.44, trimming its 2015 advance to 29%.
Dunn's letter raises important questions about drisapersen though it wasn't entirely negative. He also laid out a strategy by which the drug could be submitted to the FDA for review and perhaps win approval.
Has Biomarin followed Dunn's drisapersen advice? From the outside, it's not entirely clear. That's why investors tracking the company and drisapersen have been reading and re-reading Dunn's letter as it makes its way around Wall Street. Companies ignoring the FDA's rules or suggestion often find themselves later dealing with the painful consequences of a rejected drug.
Biomarin Chief Medical Officer Hank Fuchs addressed investor worries about the Dunn letter on the company's quarterly conference call last week. In Biomarin, investors should just trust manahemet, he said.
"Biomarin knows what's it's doing," said Fuchs, emphasizing the company knows how to win FDA approval for rare-disease drugs like drisapersen.
That trust will be put to the test on Nov. 24 at the FDA's advisory committee meeting.
"In total, the clinical evidence of efficacy of drisapersen for the treatment of DMD appears to be inconclusive based on our preliminary review of the studies conducted, both in the intent-to-treat...
More