Brent crude's biggest price-rout in more than a year is coming to an end as the flow of West African crude to Asia helps disperse a glut, banks including Societe Generale SA (GLE), BNP Paribas SA (BNP) and DNB ASA (DNB) said.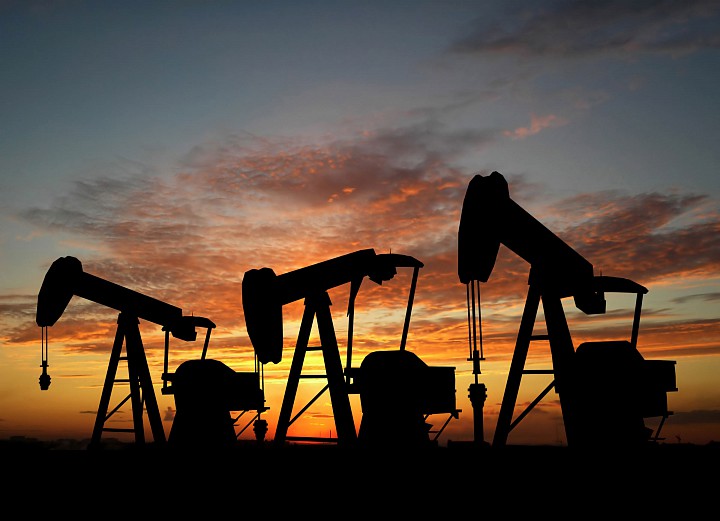 A "price floor is forming" close to $100 a barrel for Brent, used to value more than half the world's oil, as the surplus of Nigerian supplies is whittled away, Societe Generale said in a report today. The incentive for sending cargoes from the region to buyers in Asia is at its strongest in four years, data from PVM Oil Associates Ltd. show. Chinese and Indian refiners bolstered purchases of West African crude to the highest in at least three years, a Bloomberg News survey of traders indicates.
"We might be around the bottom for this price cycle," Torbjoern Kjus, an analyst at DNB in Oslo, said by phone today. "Nigerian barrels moving to Asia again, to me that's the first sign that the market's starting to re-balance."
A "glut" of oil in the Atlantic basin has shielded prices against the turmoil in Iraq, the International Energy Agency said on Aug. 12. Brent crude plunged 11 percent in the past two months as surging shale output in the U.S. dulls the biggest oil consumer's need for imports, leaving an excess of supplies from producers such as Nigeria and Angola. Signs of recovery in OPEC member Libya, which is restoring exports choked off during a year of political feuds, amplified the drop.
Clearing Overhang
"The overhang of Nigerian supply has almost cleaned up and West African crude differentials have stabilized," Mike Wittner, Societe Generale's head of oil market research in New York, said in today's report. These are "key steps towards stabilizing Brent," he said.
Chinese refiners bought 40 cargoes of West African crude to load in September, equating to about 1.27 million barrels a day, according to a Bloomberg survey of nine traders. It's the most since Bloomberg started tracking the data in August, 2011. Companies in India bought 27 cargoes for this month, the most on record, the survey showed.
Brent for October settlement fell 0.2 percent to $102.09 a barrel on the London-based ICE Futures Europe exchange at 4:08 p.m., close to its lowest in 14 months. The front-month Brent contract fell 5.6 percent in July, the biggest monthly drop since April, 2013.
The benchmark's narrowing premium over the Middle East reference price, Dubai crude, is encouraging refiners in Asia to opt for supplies valued using Brent, such as Nigerian exports, Societe Generale and BNP Paribas said.
Speedier Sales
"We are confident that the temporary light-oil physical glut is removed from the Atlantic Basin at these levels, because a number of Brent-related crudes have cheapened," Harry Tchilinguirian, BNP's head of commodities strategy in London, said by e-mail today.
The Brent-Dubai exchange of futures for swaps, or EFS, shrank to 87 cents a barrel on Aug. 12, the lowest since June 2010, data from brokers PVM Oil Associates shows. It traded for 96 cents today.
"First reports are hinting at Nigerian crudes for September loading beginning to clear quite nicely and that they are doing so at a faster rate than expected," David Wech, an analyst at consultants JBC Energy GmbH in Vienna, said in a report yesterday. Consequently, there is a "bottom in sight" for Brent prices.
Cheaper Brent-related crudes are also encouraging traders to ship North Sea oil to other regions for storage, according to DNB's Kjus. Mercuria Energy Group Ltd. has chartered a tanker, currently anchored off the coast of England, to ship crude for storage at Saldhana on the west coast ofSouth Africa, according to two oil traders with knowledge of the matter.