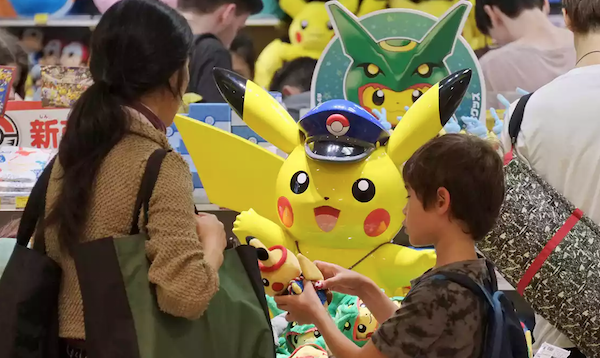 Nintendo's share price on the Tokyo Stock Exchange has plummeted 17% in one day.
Nintendo's statement clarified that Pokémon Go "is developed and distributed by Niantic, Inc", an independent company spun off from Google in August 2015. Both Google and Nintendo hold stakes in Niantic. It added that Nintendo owns 32% of the voting power within the Pokémon Company, which itself will receive "a licensing fee and compensation for collaboration in development and operations".
So Pokemon Go isn't worth $12 billion? I'm astounded! It might be worth $12 billion, but Nintendo doesn't make it, so they're not going to gain $12 billion because of Pokemon Go. Investing in gaming is a great way to lose money.  You never know who is going to produce a surprise hit, but you can be certain that they can't do it twice. I invested in Nintendo on the rise and kept the stock for 24 hours. I made 18% in a day. Not too bad! Nintendo only owned a minor stake in the profits to be had but dumb people are going to be dumb.