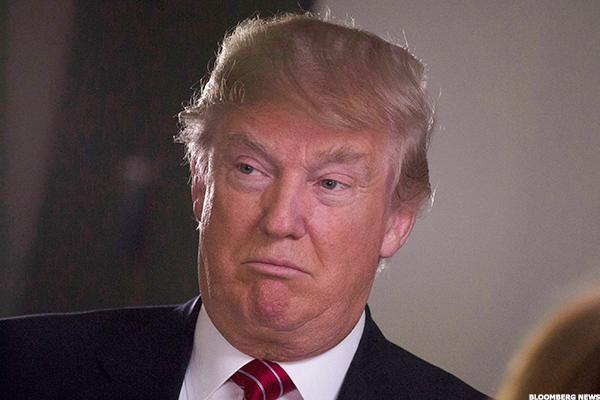 Concerns over a Donald Trump victory on Tuesday have sent markets into decline in recent days. Even the stocks that stand to perform well under a Trump presidency have struggled.
TheStreet's Donald Trump Stock Portfolio, a set of 15 stocks identified that could surge with the real estate magnate in the White House, fell 1.57% in the week leading up to the election, from market close Friday, Oct. 28, to market close Friday, Nov. 4. Since we began tracking the Trump portfolio in July, it has declined 2.95%.
The usually boisterous Trump spent much of his final week on the campaign trail trying to stick to the script and allow negative headlines about Hillary Clinton dominate the conversation. He even gave himself a pep talk at a rally.
A New York Times story over the weekend provided a window into Trumpland in the final stretch: a candidate who doesn't want to be alone, a daughter who tries to brush campaign ads under the rug, aides who have finally wrestled Twitter away from their nominee.
Trump's poll numbers have climbed heading to Election Day, though he remains the race's...
More