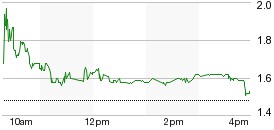 SUISUN, CA--(Marketwired - Nov 2, 2015) - WPCS International Incorporated (NASDAQ: WPCS), which specializes in contracting services for communications infrastructure, today announced that it secured $4.7 million in new contracts during the second quarter ended October 31, 2015.
According to Sebastian Giordano, Interim CEO of WPCS, "Following this positive news is the fact that we now start Q3 with a deeper operations, sales, business development and acquisitions team focused exclusively on identifying and creating opportunities that we fully expect will profitably drive the top line."
ABOUT WPCS INTERNATIONAL INCORPORATED
WPCS provides contracting services to the...
More