With Biotechs in a bear market, and Nasdaq having dropped back into negative territory for 2015, the year's leading equity index has now joined the rest of the majors and completed its "death cross."
The 50-day moving average has crossed below the 200-day moving average creating a "death cross."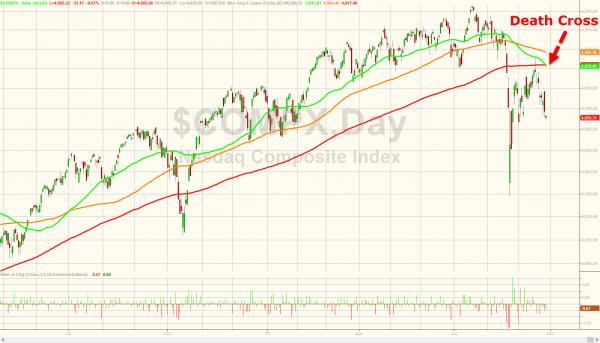 It did not end well for The Dow, S&P, or Small Caps.