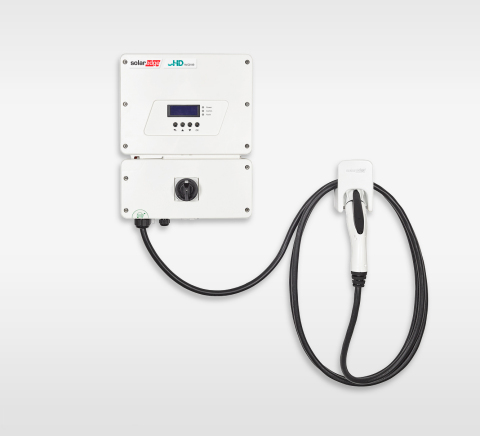 SAN FRANCISCO--(BUSINESS WIRE)--At Intersolar North America, SolarEdge Technologies, Inc. ("SolarEdge") (NASDAQ: SEDG), a global leader in PV inverters, power optimizers, and module-level monitoring services, is unveiling the world's first inverter-integrated electric vehicle (EV) charger. By supplementing grid power with PV power, SolarEdge's Level 2 EV charger offers charging up to six times faster than a standard Level 1 charger with its innovative solar boost mode.
"Adding EV charging to our growing-range of products further enables system owners to easily manage their energy needs."

Tweet this
SolarEdge's HD-Wave inverter, once integrated with an EV charger, will not only provide the existing management and monitoring of solar production, but will also enable EV charging from a single inverter and dashboard. The combined solution will offer considerable cost savings on both hardware and labor by eliminating the need for an additional conduit, wiring...
More