This is the #1 reason you're so stressed out

5 february 2015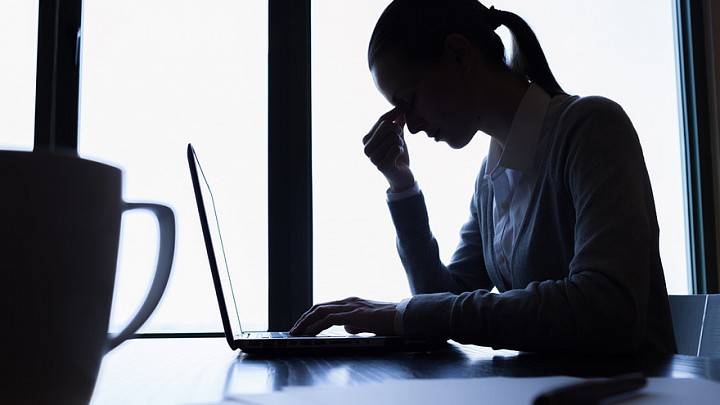 Americans — particularly parents, millennials and women — are stressed out, and there's one big thing driving that: money.
According to a survey of more than 3,000 American adults released Wednesday by the American Psychological Association http://www.stressinamerica.org, Americans rate their stress levels at a 4.9 out of 10 (a score of 1 is little/no stress while a 10 is tons of stress). While this is down from the height of the recession, it's still higher than what's considered healthy (3.7). What's more, fewer than one in five Americans say their stress levels have decreased in the past year, while nearly one in three say they have increased.
The biggest driver of all that stress is money. More than one in three Americans (64%) say that money is a very or somewhat significant source of their stress. What's more, 72% of Americans say that they feel stressed by money at least sometimes, and 22% say they experience "extreme" stress about money. Significant sources of money-related stress include: paying for unexpected expenses (54% say this is a very or somewhat significant source of their money stress), paying for essentials (44%) and saving for retirement (44%). Behind money, work is the most common stressor of Americans.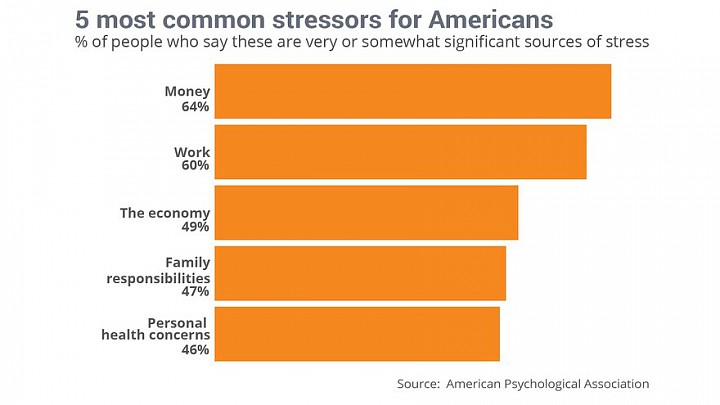 Some groups of people are more likely to be stressed than others. Here are three of the most stressed out groups of people in America.
Catey Hill