It is November 26, 1922. Dawn is breaking in Thebes as archeologist Howard Carter takes up a crowbar to pry open a sealed tomb door in Egypt's Valley of the Kings. With shaking hands, he holds a candle to the fissure, now wafting out 3,300 year old air. Gazing into the tomb of Tutankhamun, what did he see, those behind him wanted to know. The archaeologist could do no more than stammer "wonderful things".
Hidden somewhere under an ocean of sand lies a treasure potentially more valuable than all of the Pharaohs' buried riches put together. In the Arabian-Nubian shield, a vast expanse stretching from the southern tip of Israel all the way down to Ethiopia, gold and silver have been mined since the Bronze Age and used to serve the glory of ancient Egypt, the oldest nation on Earth.
Despite this long history of human industry at the crossroads of the Mediterranean Sea and Indian Ocean, the land has remained virtually untouched by modern mining technology. While there were a few minor operations by the British in the area, they were mostly focused on low hanging fruit: visible, high grade mineralization. Most of these projects died out around World War Two, and the subsequent rush to discover new oil and gas plays took over the attention of resource explorers in the country. Like King Tut's buried treasure, the gold has lain hidden beneath the earth's surface, waiting to be discovered.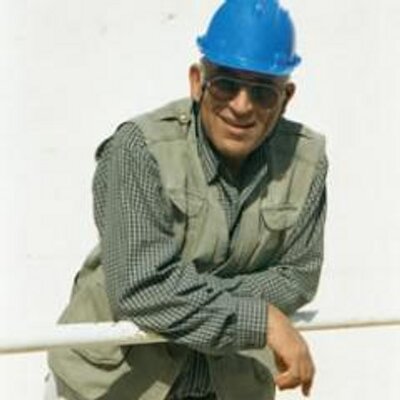 Sami El-Raghy, former Centamin CEO developed Sukari Gold Mine into Egypt's only active operation. (image source: Twitter)
Egypt-focused gold producer Centamin's legendary former CEO Sami El-Raghy always believed that the Abu Marawat concession, once held by Centamin and now 100% owned by Aton Resources Inc., had the most potential for gold in the country. A native Egyptian by birth, El-Raghy left for Australia as a geology student following the nationalization of the Suez Canal by the country's then President, Gamal Abdel Nasser. It was a good call. Years of political instability followed, and to this day only three gold mining companies remain in Egypt. The only gold mine in active operation in the country is Centamin's Sukari, which El-Raghy developed into a low cost venture with 13 million oz of gold reserves as of June 30, 2015, with a team that included Mark Campbell, now CEO of Aton Resources.
Despite some believing that Egypt is one of the world's last mining frontiers, Abu Marawat saw very little modern exploration activity like most Egyptian prospects, until Aton acquired it in 2007. Its tremendous potential remains in place mostly because of challenges gold explorers have faced in the country for years: the regulatory regime governing the industry and the political climate. The 2011 revolution that led to the resignation of long-time President Hosni Mubarak left a political vacuum in Egypt with the Muslim Brotherhood, the military and judiciary, and dozens of other political parties struggling for power. After the Muslim Brotherhood's candidate Mohamed Morsi initially won the presidency in 2012, mass protests and eventual intervention by the secular-oriented military resulted in his removal from office in July 2013. In May 2014 Abdel Fattah El-Sisi, a former General, was elected President and has ruled the country ever since.
President El-Sisi has cautiously tried to reestablish stability, successfully negotiating billions in foreign aid from Egypt's allies and the IMF. However, in order to continue receiving aid payments, the country will have to find a way to increase revenues and meet the ambitious spending targets set by the IMF. One of the prime areas identified for reform is in industrial licensing and regulations, which includes gold and mineral exploration.
Through it all Abu Marawat's resources await development and its exploration potential remains untapped. After several false starts the...
More